Hotel Waste Management
Improve waste management at your hotel with a range of machinery from LFA.
Waste Management for Hotels
Hotels are often considered some of the largest producers of waste in the entire hospitality sector. With hundreds of guests staying each night, and almost everything having to be cleaned or replaced each day, bins can fill up fast.
In addition to quantity, the sheer variety of waste streams produced by hotels also presents a unique problem.
   •   Toiletries and packaging
   •   Soiled towels and bedding
   •   Cardboard and plastic packaging
   •   Food waste from the restaurant
   •   Glass from the bar
   •   General Waste
Disposing of all this hygienically and in a discrete manner that doesn't disturb the guests can be challenging. Simply throwing all of this waste straight into a bin or skip is not only expensive but also highly damaging to the environment.
That's why we've listed out our top hotel waste management machinery.

Quiet Machinery
Discrete machinery that won't disturb guests.

Minimise Bar Waste
Crush glass bottles at the bar with sound-proofed under counter crushers.

Dispose of Leftover Food
Our Digesters can turn food waste into drainable liquid.
Generate Revenue
At certain volumes recyclable material can generate a source of income from rebates.
Keep Bins & Skips Clear
Overflowing bins & skips can be unsightly & smelly for guests.
Minimise Environmental Impact
Diverting waste from landfill minimises your businesses impact on the environment.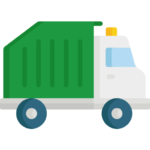 Minimise Traffic On-site
Fewer waste collections results in less noisy traffic onsite and lower C02 emissions. Enabling you to focus on your guests.
 Take a look at our best-selling machines for hotels.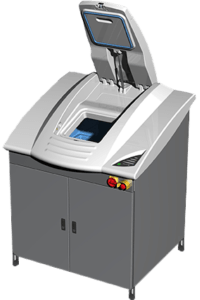 Food Digester
LFA Digester
Perfect for leftover food & food waste.
Product Description
Break down all of the food leftovers from the restaurant and breakfast service with our LFA Digester. This unit replicates the human stomach, using enzymes to break down food into a milky water substance that is safe to go down the drain.
Capable of processing 180kgs of food a day, it's the perfect choice for any hotel.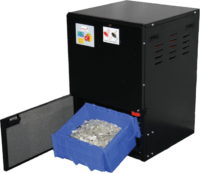 Glass Crusher
LFA UCGC – Under Counter Glass Crusher
Enabling staff to process glass bottles directly at the bar.
Product Description
The hotel bar can be a busy place, and glass can collect quickly. This under-counter glass crusher enables your bar staff to quickly process bottles directly at the bar. The foam cashing ensures a silent operation that won't ruin the atmosphere.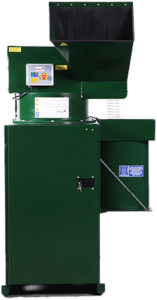 Glass Crusher
LFA IBGC – In Bin Glass Crusher
The in-bin glass crusher allows staff to process glass bottles directly into a bin.
Product Description
If your hotel bar produces large amounts of glass, then consider the LFA IBGC, which sits over the top of a 140ltr bin destroying all bottles up to 5:1. This machine can crush up to 4000 bottles per hour or 680 bottles in 10 minutes. The machines can be used indoors and outdoors with the built-in extraction system which filters any dust created during the crushing process.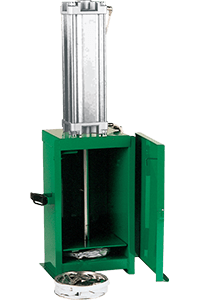 Can Crusher
LFA CC 5 – Small Can Crusher
Quickly and easily crush cans by as much as 80%.
Product Description
Crush empty food tins from the kitchens with the LFA CC 5. A fully automated pneumatic machine that crushes up to 5ltr cans by as much as 80%, saving both space and disposal costs. It can be wall or bench mounted and has a total force of 865kg when pressing. If needed, an air compressor can be supplied.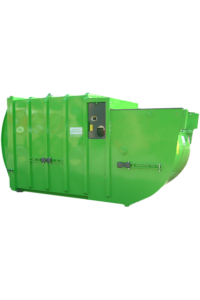 Medium Portable Compactor
LFA MPB 10 – Portable Compactor
Perfect for high volumes of mixed waste.
Product Description
For any rubbish that can't be recycled, the MPB 10 is the perfect option for your hotel. It can hold up to 4 tons of general waste once full. It is the size of a car park space and is a great option for medium amounts of waste.
The sealed unit stops rubbish from flying all over the car park, which can be unsightly for guests.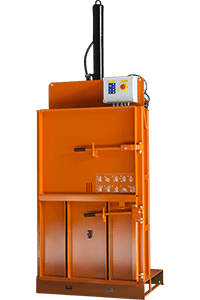 Small Vertical Baler
LFA 51 – Small Baler
Perfect for small volumes of cardboard, plastic, and paper.
Product Description
Changing over rooms each day can produce large amounts of packaging that could be recycled. The LFA 51 is an ideal machine for small quantities of recyclable material and will ensure your skips aren't clogged up with tiny plastic bottles.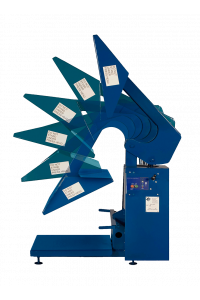 In Bin Compactor
LFA IBC 660/1100L – In Bin Compactor
Perfect for compacting bin waste.
Product Description
Making sure any hotel waste that can't be recycled is fully compacted reduces the number of collections you require. The IBC crushes directly into your 660 / 1100Ltr wheelie bin maximising the amount of waste you can get in your bin by up to 3:1.
Hospitality Waste Management
When it comes to hospitality, we understand that the customer experience is paramount. Our waste management solutions focus on discrete, hygienic, and cost-effective waste disposal.
A member of our expert team can visit your hotel and complete a no-obligation, zero-fee site audit. Once we have a thorough understanding of your requirements we'll provide you with a detailed plan of action to take along with cost comparisons and quotations.
To arrange a free audit, fill out this short form. Alternatively, give us a call to speak to a member of our expert team on 01295 816 733.
Case Study
One Hotel that has benefited greatly from the expert waste management solution provided by LFA is Whittlebury Hall.
"We have certainly raised the bar for hotels when it comes to being environmentally responsible…"

– Whittlebury Hall Hotel
You can read the full case study here.