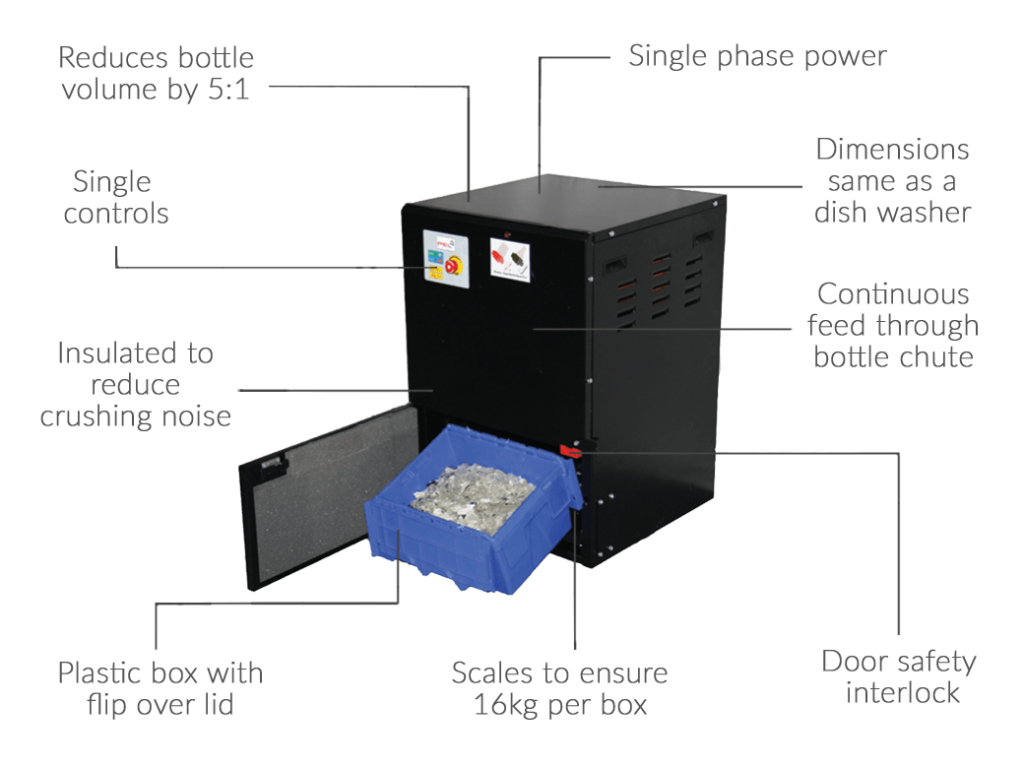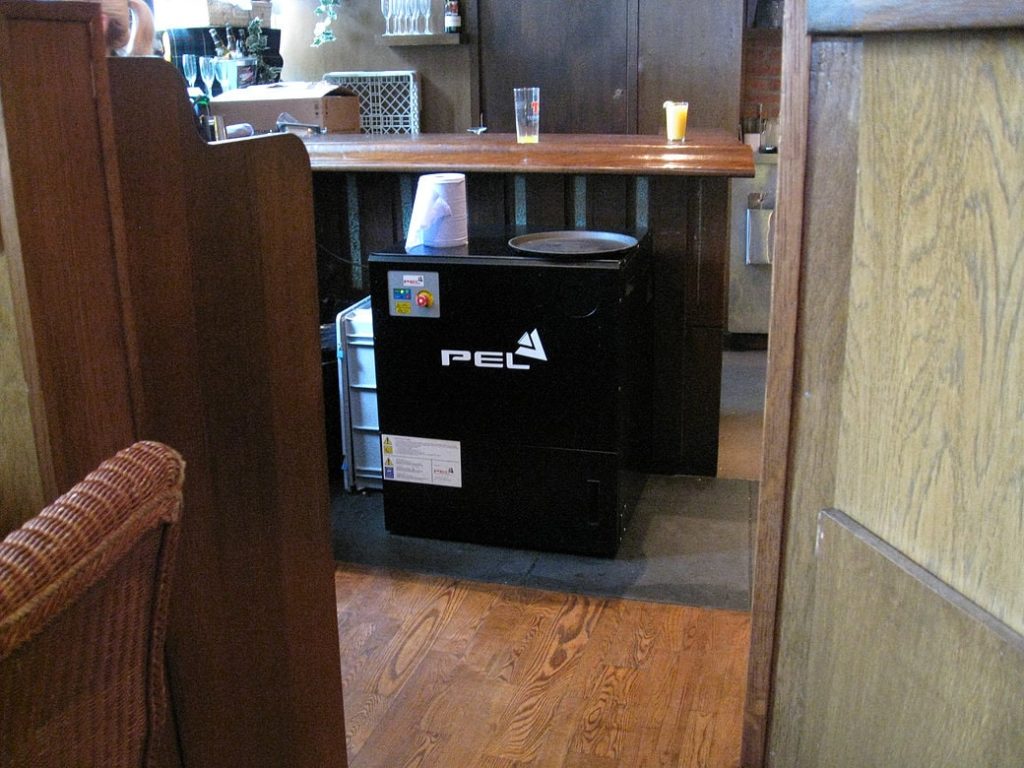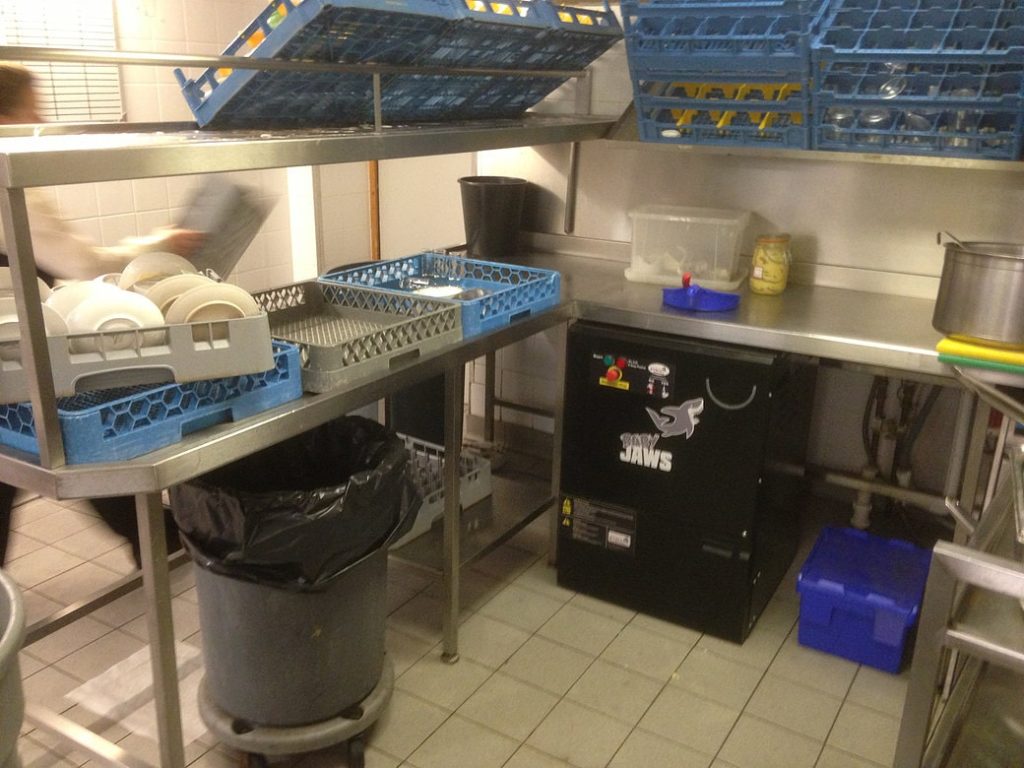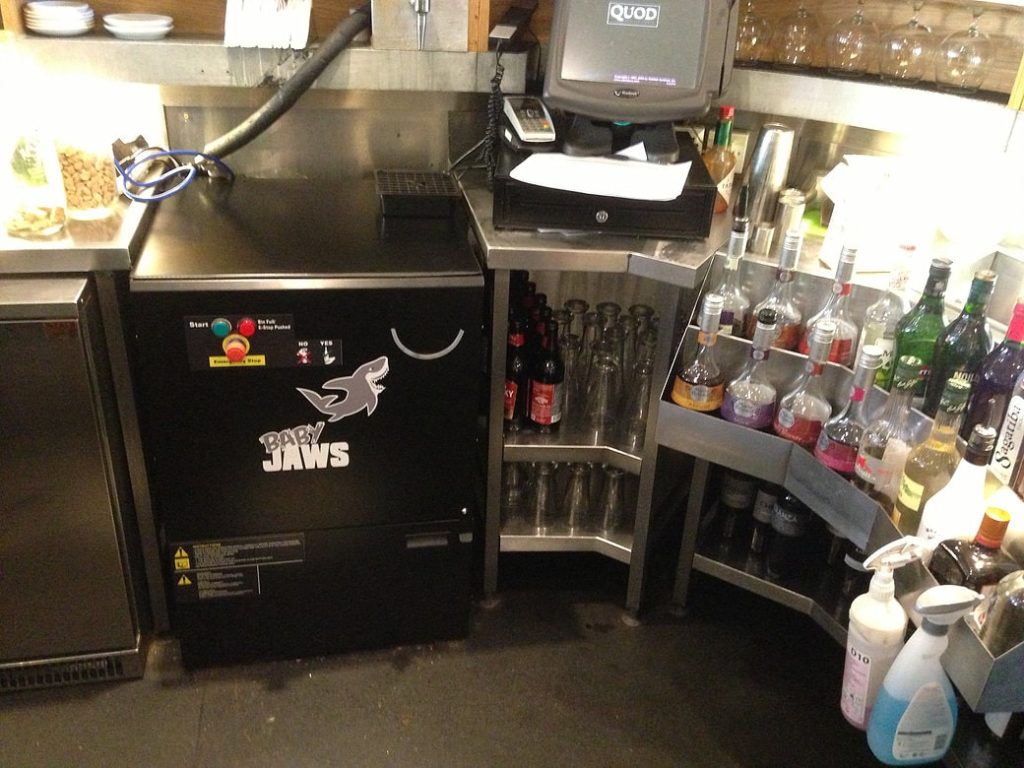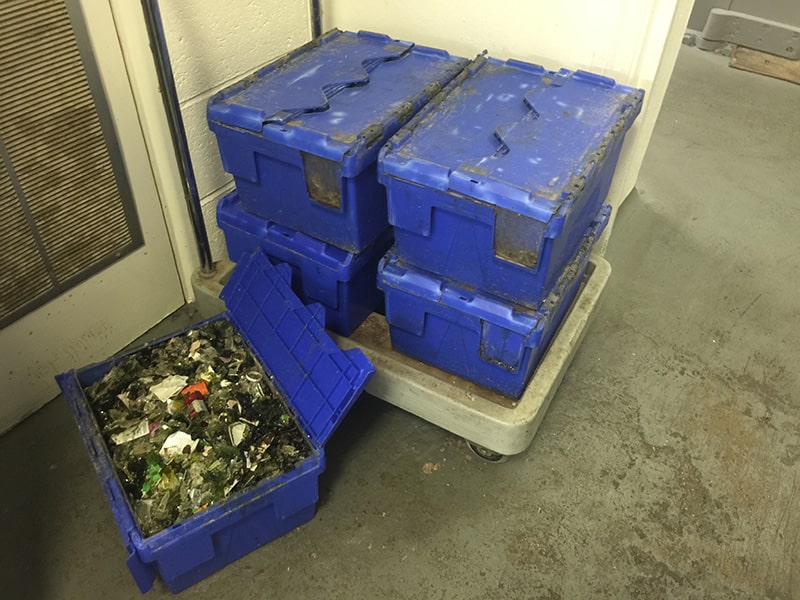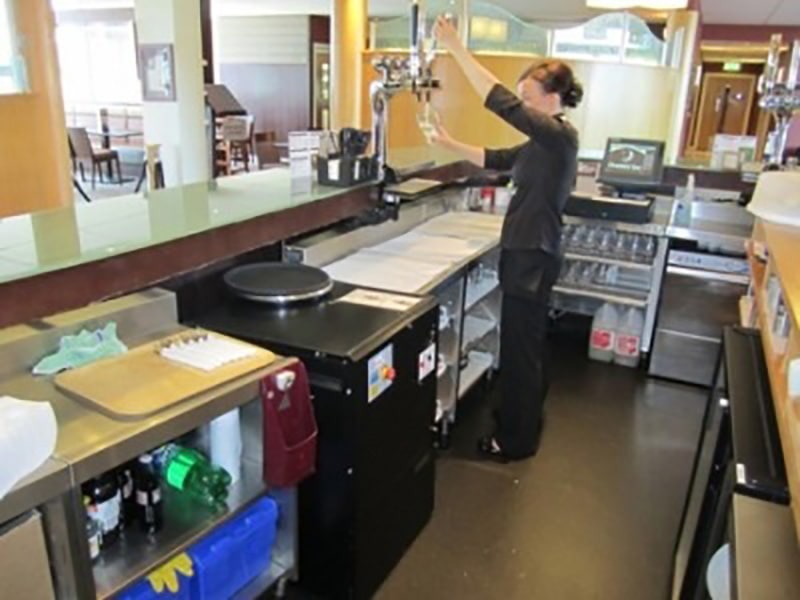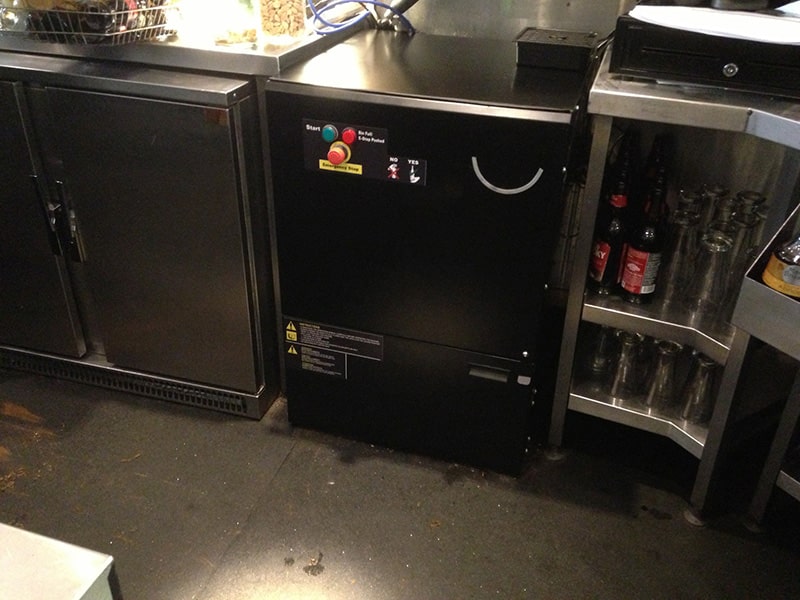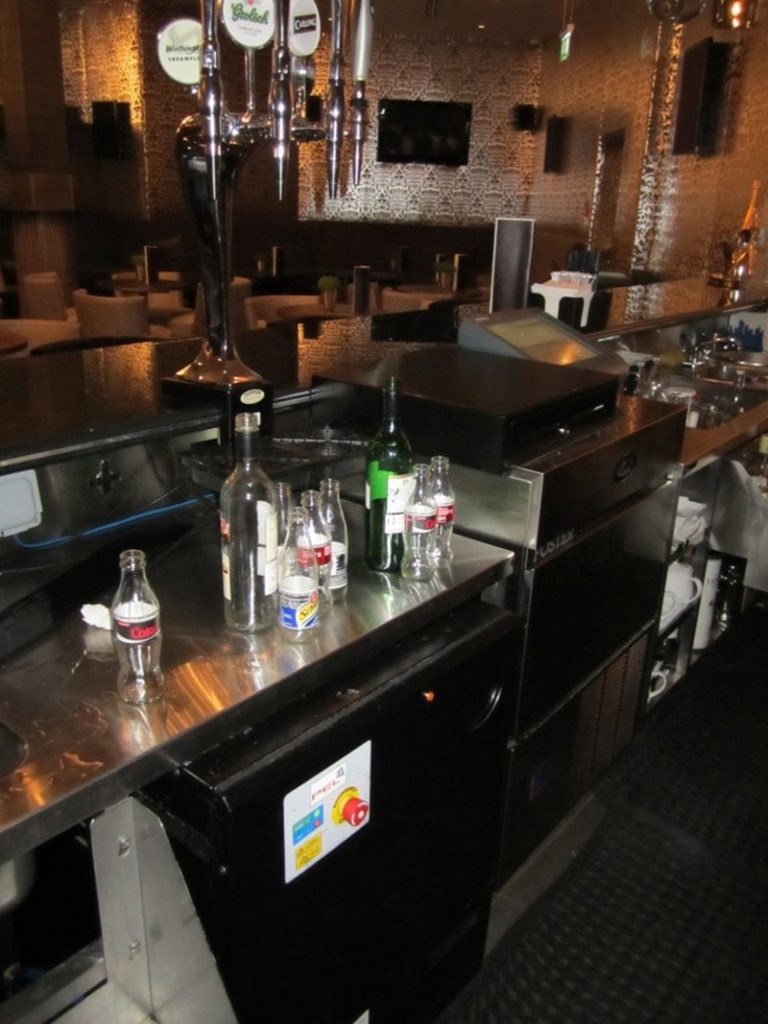 LFA UCGC – Under Counter Glass Crusher
Description
The LFA UCGC (under counter glass crusher) breaks glass reducing its volume by up to 5:1 therefore reducing waste collections considerably. The LFA UCGC is the same size as a kitchen unit and has foam encasing the crushing hammer reducing noise. This allows staff to process glass bottles directly at the bar making it ideal for pubs, hotels and restaurants.  Once the bottles are crushed the cullet drops into a plastic tote box located behind the door at the bottom of the machine. The tote box is able to hold up to 95 bottles or 16kg worth of crushed glass. Scales located under the tote box indicates when it is full by locking off the bottle chute.
Product Details
Product Dimensions
Overall Width
600mm
Overall Height
840mm
Overall Depth
600mm
Technical Specification
Throughput Per Hour
< 500kgs
Tote Box Bottle Capacity
< 95 x 330ml
Noise Level
68dB
Electricity Supply
Single Phase, 220V, 13A
Free training, installation and delivery is offered nationwide.
Typically, the minimum amount of waste per week to gain a cost saving would be four 140ltr wheelie bins.
Features

Scales
E-stops
Full indicator
Noise insulation
Automatic start up
Safety interlocked door
Simple, easy to operate controls

Benefits

Reduces glass disposal costs
Reduces glass volume by 5:1
Eliminates 'bottle clinking' noise pollution
Frees up space used to store empty bottles
Reduces carbon footprint and complies with ISO 14001
Reduces the workload for staff, no more segregating bottles
Leads to a tidier working environment which improves health and safety
Allows staff to focus on customer service instead of moving waste throughout the bar
The LFA UCGC is very easy to use.
When first using the machine, open the bottom door and insert a tote box onto the scales. Close the door and latch it shut. Press the green 'go' button to switch the glass crusher on into idle mode. Insert a glass bottle through the feed opening chute. As soon as the chute opens the machine hammers start spinning breaking the bottles that are inserted. The machine will go back into idle mode when glass stops being fed. Continue doing this until the full light illuminates. The feed chute will no longer open until the full tote box has been exchanged with an empty one. Open the bottom door and exchange tote boxes. Multiple full tote boxes can be stored on top of each other until they are taken to the bins to be emptied.
As simple as that! It probably takes longer to read the operation than to implement it. As part of the package, one of our trusty engineers will come to site and show the team how to do this in person. Training certification can be supplied if required.
*Note – Refurbished models may vary in its operation slightly, but the principle will remain very similar.
LFA UCGC – Under Counter Glass Crusher Brochure
Interested in learning more about the LFA UCGC – Under Counter Glass Crusher? Leave your details below to get an instant free copy of our brochure.
Benefits of Crushing
To reduce volume by 5:1

To take up less space in your bin/skip

To reduce carbon footprint

To reduce disposal costs
Free Delivery
Free training, installation and delivery is offered nationwide
7 day Free Trial
We offer a free 7 day trial for all Vertical Balers and Crushers
More Questions Than Answers?
We appreciate that our comprehensive range of machinery can sometimes make it difficult to find the right machine to suit your requirements.
Our Product Finder tool makes it easy to find the perfect Baler, Crusher or Compactor to satisfy your business requirements.
Show Me
Request a callback
Prefer to speak to us in person? Then leave your details below and a member of the team will be in touch shortly.
Mon - Fri: 9am - 5pm
Sat - Sun: Closed