Browse Our Comprehensive Range of Waste Balers
Waste Balers for Sale & Lease Hire
We sell and hire a comprehensive range of new and refurbished recycling Balers suitable for compacting multiple streams of recycling and minimising waste. These machines are designed and manufactured to be easy to use, safe to operate and cause minimal disruption to your business. Our machines can be hand fed and some can be fed by a bin-tipper, forklift, conveyors, and more.
Recycling Balers come in two generic ranges: vertical and horizontal and a variety of sizes – from 4 tonnes up to 75 tonnes of force. Balers allow businesses to extract recyclables such as cardboard, paper, rigid/flexible plastics and more from their waste stream and compact these into solid blocks of material called Bales.
Bales are easily stackable and transported, therefore, reducing the space required onsite for waste storage and transport costs. Depending on the machine and waste material, Bales can weigh between 30 – 1000kg. All of our products listed indicate the size of Bale that a particular machine can produce. Compacted blocks of recyclable material can be collected and generate a stream of revenue for your business while simultaneously reducing the amount of cardboard, paper, plastic etc. sent to landfill.
All of our Vertical and Horizontal Balers can be viewed above, and are suitable for a magnitude of dry waste including Paper, Cardboard, Plastic, Fabric and more. We also supply Specialist Machinery for more niche types of waste such as mattresses & tyres.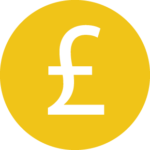 Generate Revenue
Baled waste fit for recycling can be sold generating income.
Perfect for recycling Cardboard
Our Waste Balers can compact cardboard ready for recycling

Perfect for recycling Paper
Our Waste Balers can compact paper ready for recycling.

Perfect for recycling Plastics
Our Waste Balers can compact plastics ready for recycling.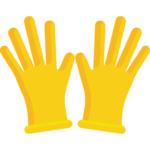 Save Labour Time
Fully customisable with lifts, or conveyers to save labour from reduced material handling.
Save Space
Waste Balers compact recyclables and ensures they're not clogging up your business.
Recycling Baler FAQ
If your business is looking to learn more about recycling Balers or is interesting in purchasing or leasing one then this guide is for you. With over 20 years of experience in the waste management industry, we've been asked just about everything there is to know about compacting waste. That's why we've compiled this list of frequently asked questions to help you make your purchasing decision or to simply learn more.
A Waste Baler, also commonly known as a recycling baler is a machine that can compact recyclable materials into solid blocks called bales. Typically there are two types of Baler; vertical and horizontal.
Vertical Balers allow you to compact multiple streams of waste such as paper, cardboard, plastic and more.  As the name suggests, the material is compacted with a downward force and as a result, they are also occasionally referred to as downstroke Balers.  The material is hand loaded into the chamber, once this is full, the door is shut and the ram compacts the recyclables. This process is repeated until a full bale is created and then subsequently tied and ejected.
This type of model will process waste differently from a vertical model.  Material is fed either by hand, bin tipper, forklift or via a conveyor belt system into a hopper.  Material is then compacted horizontally, forming a bale.  Once enough material has been compacted a bale is ejected from the side of the machine.
In short, Vertical Balers compact material downward and are available in a host of varying sizes suitable for small and large businesses. Depending on the model they are generally cheaper but have lower throughput. Horizontal Balers are more expensive but can process far greater quantities of recyclable material. We've written a full article on this topic which can be read here.
Choosing the right type of baler for your specific requirements can be a tricky decision to make.  With so many different factors to consider it helps to have a professional's input.  That's why we offer a free, no-obligation on-site audit.  During this visit, we'll analyse all of your waste streams and recommend a solution that will best satisfy your requirements. We have over 20 years experience in waste management so rest assured we'll find the right fit for you.
The price of a Baler can vary drastically, depending on the size and throughput. There are also additional costs involved with customisation, for example implementing a conveyor belt loading system. At Landfill Alternatives, we sell a wide range of machines, suitable for small shops looking to improve recycling all the way through to large industrial factories processing tones of material each day. In addition to selling new machines, we also sell refurbished models and can offer lease hire. We're confident we'll be able to find the right machine for you, at the right cost. Get in touch today to discuss our prices.
Depending on your model, a recyclable material, such as; cardboard, plastic, and paper is loaded into the machine. Once the feed is full, the compaction ram will compress the material. This cycle is repeated until enough material has been compacted to produce a full bale. At this stage, the bale is tied off and is then ejected from the machine, ready to be collected for recycling. All of our machines are extremely safe to operate and have design features that minimise the chance of accidents occurring. In addition to this, we offer full training to ensure your workforce can operate the machinery correctly.
A Bale is a large bundle of recyclable material produced by a Baler. Bales are easily stackable and transported, therefore, reducing the space required on-site for waste storage and transport costs.  Depending on the machine and waste material, bales can weigh between 30 – 1000kg.  All of our products indicate the size of the bale that a particular machine can produce.
The majority of recyclable materials can be baled. Typically, businesses will use a Baler to compact cardboard, plastic, plastic film, paper, and rigid plastic. Heavy-duty Balers can also handle flexible metals. In addition to the common streams, we also have specialist machines that can handle niche products such as tires and mattresses.
Yes, assuming no contaminates have entered the bale then it can be sold. This is the main benefit of balers as it enables your business to dispose of large quantities of material and earn revenue in the process.
Waste Balers deploy a powerful hydraulic ram to compact recyclable material. This process is repeated multiple times until a full bale is formed. This can then be ejected from the machine and is ready to be sent to a recycling facility.
Balers have become increasingly popular across all industries including; retail, restaurants, offices, supermarkets, and warehouses. They are typically best placed at the source of waste to minimise transportation.
Improved Efficiency
With no need to handle and flatten endless boxes, staff can spend more time and energy focusing on key business tasks.
Cost Savings
Baled Cardboard can often be collected for free or at certain volumes can even generate revenue. In addition to this, bulky boxes are removed from bins and skips reducing the need for frequent collections.
Enhanced Environmental Credentials
By opting to bale and recycle your waste you reduce the amount sent to landfills and lower your carbon footprint.
Saves Space On-site
Bulky cardboard boxes take up a lot of valuable space and not only make a business look untidy but can also be a health hazard. A Cardboard Baler can keep your site clear and enables you to keep on top of your waste.
Depending on the model Bales can come in a range of different sizes. Bales can weigh between 30 – 1000kg.  All of our products indicate the size of the bale that a particular machine can produce.
More Questions Than Answers?
We appreciate that our comprehensive range of machinery can sometimes make it difficult to find the right machine to suit your requirements.
Our Product Finder tool makes it easy to find the perfect Baler, Crusher or Compactor to satisfy your business requirements.
Show Me
Request a Callback
Prefer to speak to us in person? Then leave your details below and a member of the team will be in touch shortly.
Mon - Fri: 9am - 5pm
Sat - Sun: Closed