Twin Ram Horizontal Balers
Landfill Alternatives have a wide range of Twin Ram Balers for sale. This model differs slightly from a Horizontal Baler – it is more flexible and able to produce a denser bale. The twin rams ensure the maximum amount of material can be compressed into a bale. It is able to process multiple different types of materials including paper, cardboard PET, and more. The baler produces a standard mill size bale which optimises the space in a shipping container or an articulated trailer and maximises the payload.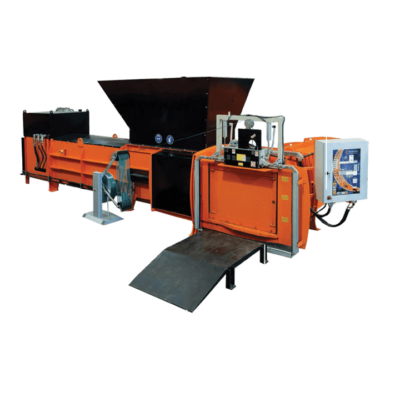 More Questions Than Answers?
We appreciate that our comprehensive range of machinery can sometimes make it difficult to find the right machine to suit your requirements.
Our Product Finder tool makes it easy to find the perfect Baler, Crusher or Compactor to satisfy your business requirements.
Show Me
Request a callback
Prefer to speak to us in person? Then leave your details below and a member of the team will be in touch shortly.
Mon - Fri: 9am - 5pm
Sat - Sun: Closed