Multi-Chamber
We also design and build niche machine including twin chamber balers, tyre balers, skins balers and mattress balers. These machines are available for sale and lease hire and are purpose-built for your material when standard machines would not be suitable.
The twin chamber baler can be extended with multiple chambers depending on the quantity of different material you have. This may be a more suitable system depending on how many types of recyclable materials you have.  If you're not sure what machine is right for your business then get in touch today.  Alternatively, call us on 01295 816 733 to speak to a member of our team.  No matter how complex your waste requirements are, we'll be able to advise a suitable solution that maximizes recycling and minimizes waste sent to landfill.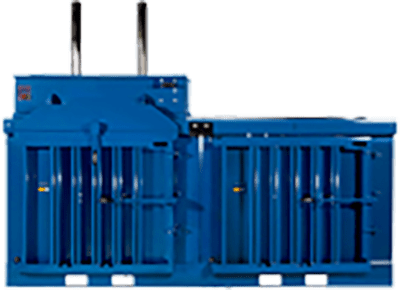 More Questions Than Answers?
We appreciate that our comprehensive range of machinery can sometimes make it difficult to find the right machine to suit your requirements.
Our Product Finder tool makes it easy to find the perfect Baler, Crusher or Compactor to satisfy your business requirements.
Show Me
Request a callback
Prefer to speak to us in person? Then leave your details below and a member of the team will be in touch shortly.
Mon - Fri: 9am - 5pm
Sat - Sun: Closed