Bin Lifters
Bin Lifters can be specialised to lift all sizes of standard wheelie bins dolav stillages and customer's bespoke 'trucks'. Bin Lifters are either mobile or bolted down with or without a safety cage and built to tip at varying heights and weights to suit the customer's specific application.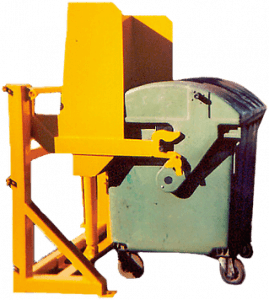 More Questions Than Answers?
We appreciate that our comprehensive range of machinery can sometimes make it difficult to find the right machine to suit your requirements.
Our Product Finder tool makes it easy to find the perfect Baler, Crusher or Compactor to satisfy your business requirements.
Show Me
This Form is Temporarily Unavailable
Please use our contact form if you'd like to get in touch. Apologies for any inconvenience this may cause.
Mon - Fri: 9am - 5pm
Sat - Sun: Closed