Automatic Horizontal Balers
We sell a range of fully automatic tie, channel Balers. These machines are capable of processing up to 40T of material per hour. Making them the ideal choice for factories, recycling plants, and logistic centres. They can be continuously fed by a number of systems, including conveyor belt or forklift tipper.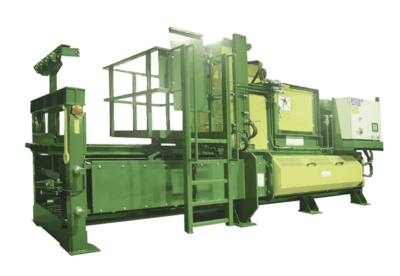 More Questions Than Answers?
We appreciate that our comprehensive range of machinery can sometimes make it difficult to find the right machine to suit your requirements.
Our Product Finder tool makes it easy to find the perfect Baler, Crusher or Compactor to satisfy your business requirements.
Show Me
This Form is Temporarily Unavailable
Please use our contact form if you'd like to get in touch. Apologies for any inconvenience this may cause.
Mon - Fri: 9am - 5pm
Sat - Sun: Closed