LFA sell and lease a range of
Specialist Equipment
If you have a more niche waste in abundance why not see if any of these machines are able to deal with it. We have a wide range of machinery available for sale that can improve your waste management.
If you're looking to increase recycling and manage your waste we can find the perfect solution for your business.
Product Finder
Not sure which one of our machines is right for your business? Try out our simple 3-step product finder. Simply enter the type and volume of waste you dispose of weekly and we'll narrow down thousands of products to find just the ones that are suitable for you!
Help towards achieving ISO 14001 status
Our machines can satisfy the ISO requirements.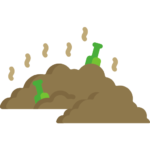 Nil to Landfill
We can help your business achieve nil to landfill.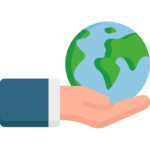 Improve Sustainability
We can help improve your businesses reputation by recycling & minimising waste.
Request a Callback
Prefer to speak to us in person? Then leave your details below and a member of the team will be in touch shortly.
Mon - Fri: 9am - 5pm
Sat - Sun: Closed