Roll Packers
The machine works by rolling an aggressive drum lined with teeth backwards and forwards to shred, destroy and crush all material in its path creating layer upon layer of compacted material. By using the Jumbo Roll Packer, a compaction ratio of up to 5:1 is possible which drastically reduces transportation costs ensuring you are not being overcharged for under capacity skips.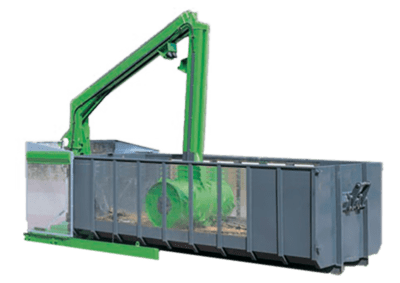 More Questions Than Answers?
We appreciate that our comprehensive range of machinery can sometimes make it difficult to find the right machine to suit your requirements.
Our Product Finder tool makes it easy to find the perfect Baler, Crusher or Compactor to satisfy your business requirements.
Show Me
Request a callback
Prefer to speak to us in person? Then leave your details below and a member of the team will be in touch shortly.
Mon - Fri: 9am - 5pm
Sat - Sun: Closed