Shredders & Granulators
Shredders are machines which cut your material into lots of small pieces. This is most often used on paper.
Granulators are machines which turn larger pieces of plastic into smaller pellet sizes pieces of plastic which you can then reuse in your process or sell on at a much higher value than in its original format.
We have an extensive range of shredders and granulators which are more bespoke for different situations. The variables include the size and volume of your material, the material itself and how you wish to feed this material into the machine.
Contact us to let us know of your situation so we can recommend the best machine for the job.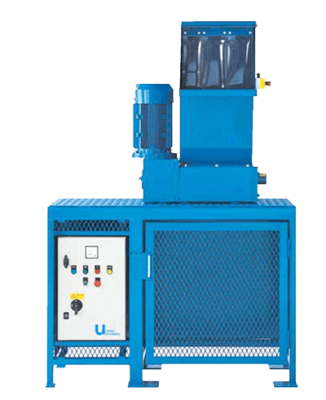 More Questions Than Answers?
We appreciate that our comprehensive range of machinery can sometimes make it difficult to find the right machine to suit your requirements.
Our Product Finder tool makes it easy to find the perfect Baler, Crusher or Compactor to satisfy your business requirements.
Show Me
Request a callback
Prefer to speak to us in person? Then leave your details below and a member of the team will be in touch shortly.
Mon - Fri: 9am - 5pm
Sat - Sun: Closed