Waste Compactor Rental & Lease Hire
Landfill Alternatives have multiple rental and lease hire options for General Waste Compactors.
Waste Compactor Rental & Lease Hire
Disposing of waste is an expensive headache for businesses, but disposing of thin air is downright crazy. Any business generating streams of mixed waste should ensure it is fully compacted on-site before it is sent to landfill.
A General Waste Compactor deploys a powerful compaction ram to ensure waste is fully compacted, maximising space in bins and skips. This reduces the number of expensive collections required and can save businesses thousands of pounds each year.
Despite the numerous financial benefits, it can still be challenging for businesses to raise significant capital to purchase a compactor outright. That's why at Landfill Alternatives we offer a range of affordable rental and lease hire options across a vast range of our Waste Compactors. We also offer rental options on our used and refurbished machinery.
When you sign a rental agreement with us, we'll also include a free on-site training session to ensure your operatives are able to safely, and effectively operate your new equipment.
If you by chance find a better deal, we'll also match or beat prices on comparable like for like machinery from UK suppliers – ensuring you always get the best deal on your waste equipment.
We appreciate, that with so many options for Compactors it can be difficult to decide on which model is right for you. That's why we offer a completely free, no-obligation site audit. A member of our team will visit your business, analyse your waste streams and determine the right machinery for your exact requirements.
Speak to us today about our rental and lease hire options.
No Large Investment
Hiring a Compactor reduces the large upfront cost you'd pay if you were to buy outright.
Save Space in Bins & Skips
Ensure waste is fully compacted, reducing disposal costs.
Friendly Customer Support
Should anything go wrong, our friendly support team is always on hand.
Clear Terms & No Hidden Costs
Our Compactor hire is straight forward, with no complex negotiations, terms or hidden fees.
Affordable Servicing Plans
We have a qualified and reliable servicing team to keep your compactor in working order.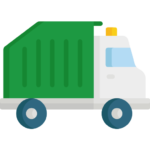 Reduce The Frequency of Collections
Fully compacted waste takes up less room. Which means fewer costly collections.
Waste Compactor Rental & Lease Hire Frequently Asked Questions
Tax-Deductible
Lease payments are a business expense and are therefore tax-deductible. Enabling you to reduce your impact on the environment, disposal costs, and tax bill.
Latest Equipment
You'll always have the option to upgrade your machinery so you'll always have access to the latest technology and improvements.
Upfront Capital
With a smaller upfront capital investment, you'll keep your cash flow stable with regular payments.
Budget
Rental payments are agreed and fixed in advance and therefore your business can budget your expenses and improve cash flow management. In addition to this, leasing through Landfill Alternatives frees up your existing lines of credit improving your liquidity.
Flexibility
If your business is rapidly expanding you may find yourself quickly outgrowing the capacity of your equipment. We let you scale up the size of your machinery during your lease agreement. Ensuring you're not paying for excess capacity from day one.
Yes, if you find that you've outgrown your machine then we can arrange a new agreement on a larger machine before you've finished your rental term.
We have a team of fully qualified engineers and offer affordable servicing plans for all of our equipment. Learn more about our servicing & repairs.
Yes, we can arrange brokerage to remove your waste once it's been baled.
If you find a comparable product from a UK supplier then we can look to match or beat the price. Speak to our sales team today.
Typical rentals last between 3 or 5 years. However, we can produce an agreement that suits your exact requirements.
Depending on the model, the rental cost of a Compactor can vary drastically. The final price will depend on many factors and if additional equipment, such as cages and bin lifts are required as part of the setup.
However, we offer very competitive rental agreements on new and refurbished machines.