Glass Crushers
You are able to store our glass crusher machines under counter or over counter depending on where you want the machine to be sited.
It is as simple as putting your glass bottles or containers into the feed aperture of the machine and let the crusher do the talking. Once your glass has been crushed, the glass is held in a plastic box or it feeds straight into a bin. By using one of our glass crushers you can reduce the volume of your glass objects by up to 5:1.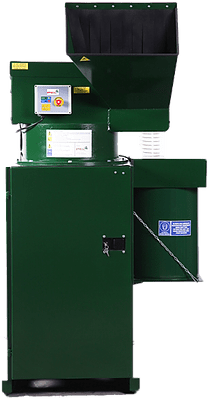 More Questions Than Answers?
We appreciate that our comprehensive range of machinery can sometimes make it difficult to find the right machine to suit your requirements.
Our Product Finder tool makes it easy to find the perfect Baler, Crusher or Compactor to satisfy your business requirements.
Show Me
Request a callback
Prefer to speak to us in person? Then leave your details below and a member of the team will be in touch shortly.
Mon - Fri: 9am - 5pm
Sat - Sun: Closed