Digesters
A digester is a device that converts food mater to a milky white water. Food is loaded through a top feed hatch. A couple of paddles rotate 3 times a minute to agitate the mix. Enzymes are added every three months and these digest the food similar to our gut. The digester needs a warm water feed, single phase supply and a foul water drain. It is made from stainless steel with a durable plastic top that is easily kept clean. It has a capacity of 180 kg per day.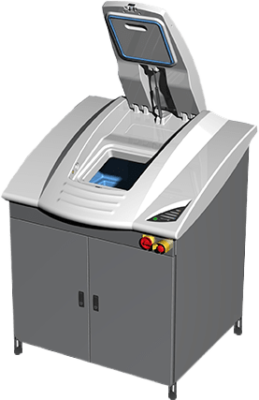 More Questions Than Answers?
We appreciate that our comprehensive range of machinery can sometimes make it difficult to find the right machine to suit your requirements.
Our Product Finder tool makes it easy to find the perfect Baler, Crusher or Compactor to satisfy your business requirements.
Show Me
This Form is Temporarily Unavailable
Please use our contact form if you'd like to get in touch. Apologies for any inconvenience this may cause.
Mon - Fri: 9am - 5pm
Sat - Sun: Closed