Browse Our Comprehensive Range of Compactors
Waste Compactors for Sale or Hire
We offer a large range of new and refurbished Waste Compactors for sale and lease hire.  These include Static, Portable, and Specialist Compactors. Waste Compactors are used to reduce costs on your transport. Our machines are able to reduce material volumes by up to 5:1 depending on the material.  In addition to this, our Compactors keep your site tidy and eliminates mess and leakage.  Our machines ensure your waste is fully compacted and minimizes the number of collections required.  This reduces the amount of contractor traffic onsite and saves your business money.
Compactors come in two common ranges – portable and static. All of our products are shown below.  We also provide other specialist products for materials that are not suitable for portable or static compactors. If you're not sure what kind of compactor is best for your business 
read our
 latest article detailing all the differences.
Every business produces waste that cannot be 
baled
 and recycled. At LFA we can recommend a bespoke waste management solution for your business. We'll help towards minimizing disposal costs & diverting waste from landfill.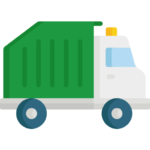 Better for the Environment
Fewer collections & C02 emitting trucks on the road.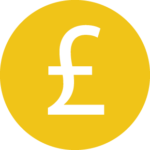 Save Money
Compacted waste requires fewer collections resulting in lower disposal costs.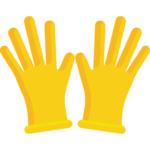 Labour Savings
Waste can be loaded via lift, belt or truck reducing handling time.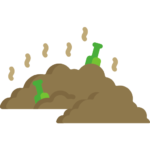 Eliminates Fly Tipping
Compactors eliminate any chances of unauthorised dumping of waste.
Save Space
Compacted waste takes up less room on your site.
Waste Compactor FAQ
If your business is looking to learn more about Waste Compactors or is interesting in purchasing or leasing one then this guide is for you. With over 20 years of experience in the waste management industry, we've been asked just about everything there is to know about compacting waste. That's why we've compiled this list of frequently asked questions to help you make your purchasing decision or to simply learn more.
Waste compactors are typically used by organisations with medium to large volumes of low-value mixed waste. Typically, waste compactors come in three models, static, portable and specialist. However, the underlying concept remains the same. They're designed to compress this waste to reduce the volume of space it requires. In turn, fewer waste collections are required, which leads to cost savings. In order to complete this task compactors deploy a powerful compaction ram that delivers up to 36 tonnes of force.
Our largest model applies 36 tonnes of force to waste to ensure it is fully compacted. Our compactors can reduce material volumes by up to 5:1 depending on the material. In addition to this, our Compactors keep your site tidy and eliminates mess and leakage.
Typically smaller in size, portable compactors are placed in the yard and then lifted onto a truck once full. We have two different sizes of portable compactor for sale & lease hire: 10 m/3 and 20 m/3. Once the machine is 3/4 full an indicator will let the operator know it's time to arrange collection. The machine is then lifted by your contractor, tipped, and then returned to you ready to continue compacting.
The machine is bolted to a hard surface in your yard with a 40yd enclosed roll-on roll-off skip attached to it. You feed the machine by handballing, bin tipping or by a tipping skip to feed your waste into the hopper. The machine compacts all of this waste into the 40yd skip attached to it. When the machine indicates to you that the skip is full your contractor will change your full skip over with an empty one straight away meaning no waiting times.
In short, the main differences is size and portability. If you are processing large quantities of dry waste then your business would be better suited with a static model. With larger skips and no downtime during changeovers, they're typically the best option for higher volumes. However, if you don't have space, or need to dispose of food then a portable model will be required. We have a full article on the differences between portable and static compactors available here.
Depending on the model the cost of a machine can vary. There are also other considerations to factor into the final price such as additional customisations like bin lifters and vandalism cages. However, at Landfill Alternatives, in addition to selling new units, we also offer refurbished models and affordable leasing options. We're confident we'll be able to find the right machine for your business.
Typically, these machines handle the disposal of general black bag waste, wet food waste, broken pallets, plastic wrapping, furniture and window frames. It's also possible to compact plastic, paper and cardboard, however, if you have a sufficient stream of these recyclables you may benefit more from a baler.
If your business is looking to compact food waste then it is advised you opt for a portable machine. These models have a rear seal that eliminates any seepage from the machine.
You feed the machine by handballing, bin tipping or by a tipping skip to feed your waste into the hopper. The static compactor is a more customisable machine; the machine can be loaded from different sides, with different size and shaped hoppers depending on your needs.
Typically, the minimum amount of waste per week to gain a cost saving would be either:
1100ltr wheelie bins – Ten GW (General waste)
FEL (Front end loader) skip(s) – Two GW
REL (Rear end loader) skip(s) – One GW
Depending on the type of waste our compactors can hold anywhere between 4 – 15 tonnes of waste. However, this figure can vary greatly depending on the density and type of material being disposed of. Regardless of weight, typically our compactors can achieve a compaction ratio of 5:1.
The objective of both machines is to compact material to reduce its volume. However, the two machines process different materials. Balers look to compact recyclable materials, such as cardboard, paper and plastics. Whereas Compactors will process low-value waste that has no value and therefore isn't recycled.
Choosing the right type of compactor for your specific requirements can be a tricky decision to make.  It often helps to have a professional's input.  That's why we offer a free, no-obligation on-site audit.  During this visit, we'll analyse all of your waste streams and recommend a solution that will best satisfy your requirements. We have over 20 years experience in waste management so rest assured we'll find the right fit for you.
Request a Callback
Prefer to speak to us in person? Then leave your details below and a member of the team will be in touch shortly.
Mon - Fri: 9am - 5pm
Sat - Sun: Closed