Static vs Portable Waste Compactors – Which is right for you?
As restrictions in the UK ease and businesses begin to operate at full capacity the age-old problem of waste rears its ugly head! Unfortunately, all businesses produce waste that can't be recycled. This waste is typically put into bins and skips and sent to landfill. On average waste collected can cost from £160 – £500 per tonne disposal. This cost can really start to add up. There is a fantastic cost saving opportunity for your business as compacting your waste can drastically reduce the number of pickups required, saving your business thousands of pounds a year.  Our Compactors are able to reduce waste volumes by up to 5:1.
Let's do the maths, if you compact five times more waste into your skip, you're going to reduce your tonnage cost down to £160 per tonne.
What is a waste compactor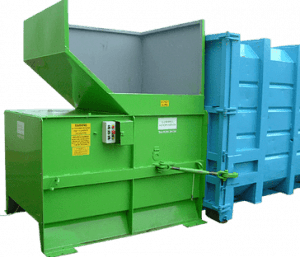 Waste compactors are typically used by organisations with medium to large volumes of low-value mixed waste. They're designed to compress this waste to reduce the volume of space it requires. In turn, fewer waste collections are required, which leads to cost savings. In order to complete this task compactors deploy a powerful compaction ram that delivers up to 36 tonnes of force.  Typically, these machines handle the disposal of general black bag waste, wet food waste, broken pallets, plastic wrapping, furniture and window frames. It's also possible to compact plastic, paper and cardboard, however, if you have a sufficient stream of these recyclables you may benefit more from a baler.
Compactors are typically sited outside and are fed by hand, conveyor belt, bin lift or forklift truck.  This minimises the amount of waste handling required, thus reducing labour costs.
Here at Landfill Alternatives we sell and lease a wide range of Waste Compactors. These fall into three categories; Static, Portable and Specialist. We're often asked what the difference is between a static and portable Compactor. This article will explain the key differences, but first, we'll start by outlining the general benefits of compactors.
Benefits of Compactors
The key purpose of compactors is to minimise the volume of waste. This translates to fewer collections ensuring you're disposing of waste in the most cost-effective manner.  However, in addition to this, they also offer a host of other benefits such as;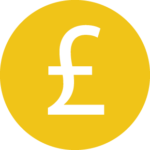 Improved Efficiency
Compactors provide an efficient system for disposing of waste, that results in fewer collections and minimises the
number of rubbish bags, and handling required. This results in a significant cost saving for your business.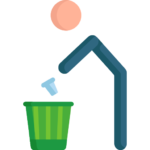 Eliminates Fly Tipping
Compactors eliminate any chances of unauthorised dumping of waste.  This ensures you're only paying to dispose of what your business produces.
Tidier Work Environment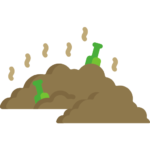 Overflowing bins can be unsightly, unhygienic and pose a safety hazard. They can also attract rodents, emit unpleasant odours and waste can escape making the site look untidy. A compactor can eliminate all of these issues.
Labour Savings
As compactors can be loaded by bin tippers, conveyor belts and dump trucks they require very little waste handling. This frees up your labour force enabling them to focus on more essential tasks.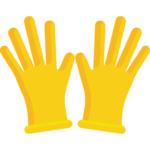 Better for the Environment
With fewer waste collections there are less trucks on the road emitting greenhouse gases.  Compacted waste also takes up less space in landfills where space is increasingly limited.
Reduces Onsite Traffic
Waste collection vehicles onsite pose a hazard, they also require valuable labour time to organise and supervise. Therefore, the less contractor traffic on site the better.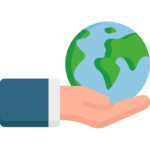 Now we've established the benefits of compacting waste it's time to discuss the differences between static and portable compactors.
Static Compactors
Static Compactors are bolted to a hard surface in your yard with a 35yd or 40yd enclosed roll-on roll-off skip attached to it.
Benefits
Static compactors offer the following advantages;
Larger Volume
Our largest compactor can hold up to 12T of waste. Therefore if you are processing large volumes or light waste they may be more suitable.
Changeover Time
When your skip is full the contractor will change your skip over with an empty one straight away meaning there are no waiting times.
Customisable
Our static compactors are more customisable. The machine can be loaded from different sides, with different size and shaped hoppers depending on your needs.
Considerations
However, it is also important to consider the following;
Portability
Machines are bolted to the floor, once they're installed they are more difficult to relocate.
Dry Waste
Static compactors do not have a watertight seal. As a result, if you're disposing of wet waste you'll need a portable compactor.
Portable Compactors
Typically smaller in size, portable compactors are placed in the yard and then lifted onto a truck once full. We have two different sizes of portable compactor for sale & lease hire: 10 m/3 and 20 m/3.
Benefits
Portable compactors offer the following advantages;
Size
These units would fit within an average car parking space. If space is limited our portable compactors can be a viable option.
Portability
Naturally, these units can be moved around the yard, offering you more flexibility if your space requirements change.
Wet Waste
The majority of our portable compactors offer a watertight seal and self-cleaning blades. This makes them perfect for the disposal of wet waste. This keeps your site clean and hygienic.
Considerations
However, it is also important to consider the following;
Size
With a smaller capacity, these units fill up quicker.  If you have a high volume of dry waste you may be best suited with a static unit.
Changeover Time
When your unit is full, it will be taken away to be emptied.  This results in downtime during the changeover period.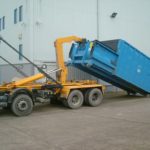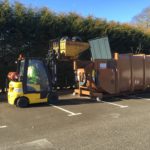 Questions to Consider when deciding between a static and portable Compactor
If you're considering purchasing or leasing one of our compactors you should consider the following;
What volume of waste are you disposing of?
Typically, in order to achieve a cost saving a business should be disposing of 5 1100 litre wheelie bins per week.
What type of waste are you disposing of?
If you're disposing of wet waste, you'll require a sealed portable compactor.  We offer both static and portable options for dry waste.
How much space do you have available?
Including the skip, our largest compactor is approximately 10m in length. Factoring in the additional access space required for the removal truck, these machines can occupy a significant amount of space. Therefore, if space is limited, you may be better suited with a portable compactor.
Could your waste be baled instead?
If you dispose of large amounts of paper, cardboard or plastic you may benefit from a Recycling Baler.

More Questions than Answers?
Choosing the right type of compactor for your specific requirements can be a tricky decision to make.  With so many different factors to consider it helps to have a professionals input. That's why we offer a free, no-obligation on-site audit. During this visit, we'll analyse all of your waste streams and recommend a solution that will best satisfy your requirements. We have over 20 years experience in waste management so rest assured we'll find the right fit for you.