Horizontal vs Vertical Balers – Which is right for you?
Any business that produces waste should aim to minimise the amount of it this that is sent to landfill. Balers allow you to capture and recycle material from your waste stream and should be an integral part of any recycling initiative. There are two types of Baler; vertical and horizontal. Many people often ask us what the difference is between each type and which one is right for their specific needs.
To help you make an informed decision about which option is right for your business, we've summarised a brief overview and outlined the main points of consideration below.  If you'd like to discuss your requirements in person, we'd be more than happy to visit you on-site. Simply fill out this form and an experienced member of our team will review your current waste streams and recommend the best product for you.  This is a free, no-obligation service, so since you've got nothing to lose why not get in touch today!
Vertical Balers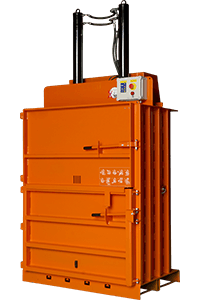 Vertical Balers allow you to compact multiple streams of waste such as paper, cardboard, plastic and more.  As the name suggests, the material is compacted with a downward force and as a result, they are also occasionally referred to as downstroke Balers.  The material is hand loaded into the chamber, once this is full, the door is shut and the ram compacts the recyclables. This process is repeated until a full bale is created and then subsequently tied and ejected.
At LFA we sell and lease a wide range of Vertical Balers that can produce bales between 25-600kg. Our full selection can be viewed here.
Benefits
Cost
Typically, vertical models have a lower price point than their horizontal counterparts. This makes them a more viable option for smaller businesses who do not have sufficient capital to afford the initial purchase. If capital restraints are a concern, don't fret, we also sell refurbished models and offer affordable leasing arrangements.
Footprint
Due to their design, naturally, these machines take up significantly less floor area.  As a result, they are more suitable when space is limited and makes them an ideal option for small premises.
Operating Capacity
Our smallest model creates 25kg bales and is incredibly compact in size.  This makes it the perfect option for businesses that don't generate a lot of waste, but still want to recycle.
Things to consider
Height
As the compacting ram sits above the recyclable material some larger balers require a significant amount of vertical space. Our models range between 1.8m – 3.7m.  As a result, it is important to consider any height restrictions.  It's also worth noting however that our balers can be stored and operated outside.
Throughput
Due to their design vertical balers cannot be loaded during operation. Although we offer mill size models capable of creating 600kg bales if you are processing a significant volume of waste you may be better suited with a horizontal baler.
If you think your business would benefit from a vertical baler then get in touch.  We offer a free 7 day trial on a number of our models.
Horizontal Balers
This type of model will process waste differently to a vertical model.  Material is fed either by hand, bin tipper, forklift or via a conveyor belt system into a hopper.  Material is then compacted horizontally, forming a bale.  Once enough material has been compacted a bale is ejected from the side of the machine. At LFA we sell and lease a wide range of Horizontal Balers. Our full selection can be viewed here.

Benefits
Throughput
If your business is processing large volumes of recyclables then a Horizontal Baler will be the most efficient option.  This is because they can be continuously fed during operation, which allows for a far superior throughput to be achieved. Our largest model can process up to 3T per hour.
Personnel
In addition to providing balers, we can set up a complete 'turn-key' system using conveyors, bin tippers, and dust/extraction systems.  This significantly reduces the number of resources required to operate these machines freeing up staff to focus on other key business objectives.
Consistency
Horizontal models will produce more consistency in bale size and weight making them easier to store. Larger models that produce mill sized bales will also net the maximum possible rebate for your recyclables.
Things to Consider
Space
Naturally, by design, this model takes up a significant amount of floor area. Our models range from 5.5m to 8.5m in length.  Additional conveyor belt systems can add to this, therefore making it a key consideration when deciding what type of baler is right for you.
Cost
Due to their superior throughput, these larger machines come with a higher price tag especially if you add on additional conveyor systems.  Although this additional cost is re-couped through efficiency savings it should be factored into your decision. However, we do offer refurbished models and affordable leasing to help with financing.
Questions to Consider
What volume of waste will you be disposing of?  
Businesses that only generate a small amount of waste will be best suited to a Vertical Baler.  However, if you are processing waste on mass and have the space available you may benefit from a Horizontal Baler.
How much capital do you have available?
Vertical Balers are more affordable than Horizontal Balers but require more personnel resources to operate.  If the price is a concern, remember we have refurbished and leasing options available.
What space do you have available at your premises?
If you have limited space, but sufficient ceiling clearance you'd be best suited with a vertical model.  If space is available and you have sufficient throughput a Horizontal Baler would be more suitable.  Remember, our models can also be stored and operated outside.
There are numerous different factors to consider when making a decision on which type of baler is right for you.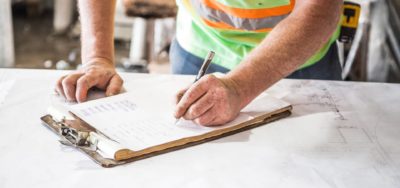 Choosing the right type of baler for your specific requirements can be a tricky decision to make.  With so many different factors to consider it helps to have a professionals input.  That's why we offer a free, no-obligation on-site audit.  During this visit, we'll analyse all of your waste streams and recommend a solution that will best satisfy your requirements. We have over 20 years experience in waste management so rest assured we'll find the right fit for you.