Rent or Lease Hire Balers, Compactors & Crushers
We offer affordable rental & lease hire options across a wide range of waste management equipment.
Waste Equipment Rental & Lease Hire
Purchasing waste management equipment such as Balers, Compactors, or Crushers can require a significant capital investment. Tieing up liquidity in machinery can be challenging for businesses, which is why we offer a range of affordable rental and lease hire agreements.
Hiring machinery is a great alternative to purchasing outright as rental payments are agreed upon in advance, enabling your business to budget expenses appropriately and maintain a consistent cash flow.
Renting equipment also offers an unparalleled level of flexibility as we offer you the opportunity to scale up your machine mid-term. So you'll never be hiring a machine that isn't suitable for your requirements.
Typically our hire agreements are for 5 or 3 years, however, we can produce a tailored solution for your exact requirements. There are no hidden fee's and lease terms are clear and straightforward. We'll endeavor to offer you the most competitive price and can look to price match like for like machinery.
If you're not sure what machinery is best for your requirements why not arrange a free, no-obligation on-site audit? We'll visit your business and make recommendations based on your exact requirements.
Competitive Lease & Rental Agreements
We offer competitive prices on all of our hire agreements.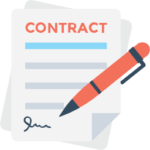 Straight Forward Terms
Our agreements have clear terms and we don't believe in complex negotiations.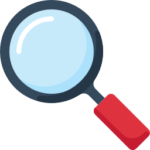 No Hidden Fees
There are no hidden costs or surprises during your hire.
Outstanding Testimonials & Reviews
We've been trading for over 25 years and having glowing recommendations from industry giants.