WHITTLEBURY HALL
Situation
Whittlebury Hall is the premium hotel often associated with Silverstone race circuit.  The Group Director, who previously managed the Eden project, wished to take the hotel to the same environmental level by having a 'nil to landfill' policy.
Landfill Alternatives supplied a system for a food spec compactor and cardboard baler to achieve optimal disposal costs.
After installation of the revised system, Whittlebury Hall has achieved this aim.
The system now segregates metal cans into a LFA CC 30. The biodegradable material goes to a compost site. Plastic film, rigid plastics and cardboard is now all baled into a LFA 151. Glass is segregated, paper is taken in bulk bags and mixed packaging removed.  The remaining material that cannot be directly recycled is put into a MPB 20 portable compactor and is removed to an incineration plant to be burned for energy.
The segregation system is based on colours and once all staff were trained, it worked remarkably well. Monthly tonnages hover around 20 ton of waste.  No material now goes to landfill.
Waste Materials
Cardboard
Rigid Plastic
Plastic Film
Metal Cans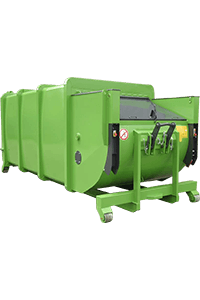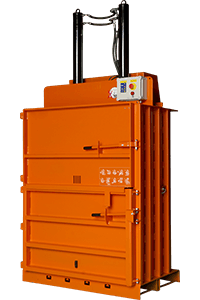 Client Feedback
"We have certainly raised the bar for hotels when it comes to being environmentally responsible. This coupled with other measures such as light activation and long life bulbs, have made a big difference."
More Questions Than Answers?
We appreciate that our comprehensive range of machinery can sometimes make it difficult to find the right machine to suit your requirements.
Our Product Finder tool makes it easy to find the perfect Baler, Crusher or Compactor to satisfy your business requirements.
Show Me
Request a callback
Prefer to speak to us in person? Then leave your details below and a member of the team will be in touch shortly.
Mon - Fri: 9am - 5pm
Sat - Sun: Closed