DALZIEL LTD
Situation
Dalziel Ltd are a national company with a fleet of chilled vehicles which deliver food to hotels and restaurants. The Walsall site recently moved into a purpose built new warehouse and along with this improvement staff wished to also improve the environmental foot print of the company. Previously all waste was thrown into large front end loader skips, taken away on a frequent basis with ever increasing costs.
At the new location Landfill Alternatives installed a LFA 51 baler which all staff in the warehouse now uses. The baler generates 50kg blocks which are stacked on a pallet making it easy for recyclers to collect. The baler was also painted blue to match the building.
In addition Landfill Alternatives have installed stuff frames to capture and recycle plastic film and strapping and recycle bins in the office for the paper. By segregating all the recyclables the site now only requires one 1100 wheelie bin emptied on an infrequent basis.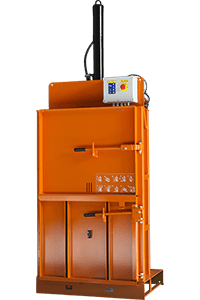 More Questions Than Answers?
We appreciate that our comprehensive range of machinery can sometimes make it difficult to find the right machine to suit your requirements.
Our Product Finder tool makes it easy to find the perfect Baler, Crusher or Compactor to satisfy your business requirements.
Show Me
Request a callback
Prefer to speak to us in person? Then leave your details below and a member of the team will be in touch shortly.
Mon - Fri: 9am - 5pm
Sat - Sun: Closed