WOLLASTON BMW
Situation
Wollaston Motors have been a long-time customer with Landfill Alternatives. Wollaston Motors, who are the BMW dealership in Northampton, have an APB 20 BL fully sealed portable compactor.
They specified for an integrated wheelie bin tipper on the compactor so that they gain advantages in collecting and moving the waste about the site. This ensures that no member of staff needs to double handle waste or lift heavy material under the ever tightening manual handling regulations.
Wollaston were so impressed by our compactor that they called us back in to see if we could introduce a 'nil to landfill' strategy.  This involved better segregation in all areas of the business of packaging. Once separated, the plastic film and cardboard is baled in an LFA 151. All paper is put into a LFA RC (Roto Compactor) to pre-shred and this then goes offsite for destruction. Metal is put into a skip and all hazardous waste is put into drums. The remaining waste now goes into their liquid sealed ABP 20 portable compactor and is taken to be burnt for energy.
Waste Materials
Plastic Film
Cardboard
Paper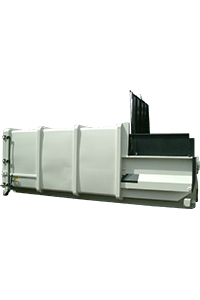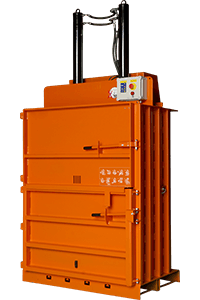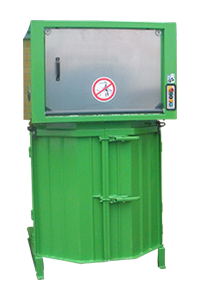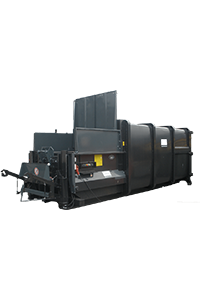 Client Feedback
"We felt that we had to take some action as the area around the skips was always a mess. As the customers could see this it detracted from our premium image. We have had the compactor painted to our preference so that it ties in with the building infrastructure. We are so impressed that we have just taken delivery of a smaller unit for our vehicle preparation site." "It took a number of weeks to get everyone educated and singing off the same hymn sheet but we got there. As a premium brand we wanted to make the effort for the environment and this system works well. As well as installing the system and doing the training, Landfill Alternatives are the one-stop shop for all removal - one call and it's all sorted." Richard Trembecki, Facilities Manager
More Questions Than Answers?
We appreciate that our comprehensive range of machinery can sometimes make it difficult to find the right machine to suit your requirements.
Our Product Finder tool makes it easy to find the perfect Baler, Crusher or Compactor to satisfy your business requirements.
Show Me
Request a callback
Prefer to speak to us in person? Then leave your details below and a member of the team will be in touch shortly.
Mon - Fri: 9am - 5pm
Sat - Sun: Closed