S.P GROUP
Situation
S P Group did have a "one stop shop" supply for their waste, which cost them £200k per annum. Waste was a mix of specialist board such as foamex, dibond, PET and PVC as well as 40 to 50 tons of cardboard and paper per month
Pete Richardson joined the company as Quality and Environmental Manager and quickly realised that although convenient, the set up was poor value for money.  From his experiences at his previous company he called in Landfill Alternatives to do a complete audit. The audit concentrated on best separation systems for the different materials, and assured that staff could understand and make the system work.
The solution was based on different coloured 1100ltr bins to collect cardboard, paper and waste, with capture systems for plastic film and mixed recyclables. Once captured, the bins were taken to a pair of LFA 450 H (Horizontal) balers with bin lifts, where 500kg mill bales were made.  These were stacked onto a standing trailer.
In addition all used wood was processed through a Jumbo Roll Packer. This converted a 2 tonne load of wood up to 8 tonnes with the resultant cost savings. The large quantities of plastic film were captured using stuff frames and processed into 150kg bales using an LFA 151 baler. A fully sealed APB20 portable compactor improved value for money for general waste removed.
The system has turned the £200k cost of material disposal to a nil cost where rebates for the material offset landfill costs. The system also makes the site tidier and gives greater capacity. A standing trailer keeps the bales neat and tidy.
Waste Materials
Cardboard
Paper
Mixed Recyclables
Plastic Film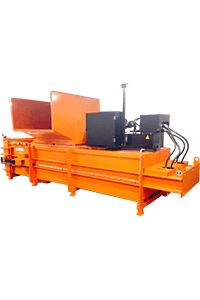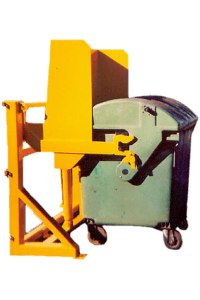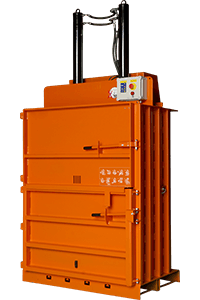 Client Feedback
"Landfill Alternatives have done an outstanding job by specifying an excellent system, training 400 staff and sourcing recyclers. We liked it so much we now have some 7 sites within the group improved by them."
More Questions Than Answers?
We appreciate that our comprehensive range of machinery can sometimes make it difficult to find the right machine to suit your requirements.
Our Product Finder tool makes it easy to find the perfect Baler, Crusher or Compactor to satisfy your business requirements.
Show Me
Request a callback
Prefer to speak to us in person? Then leave your details below and a member of the team will be in touch shortly.
Mon - Fri: 9am - 5pm
Sat - Sun: Closed