TOPPS TILES
Situation
Topps Tiles are the major force in the UK for the supply of tiles direct to the public. As the amount of their retail shops have grown, Topps Tiles decided that they needed a new hub in the centre of the country. In 2003 they finally completed a huge new warehouse in Leicester.
To install "best value" systems for all their waste they called on Landfill Alternatives.
Their waste mainly consisted of wooden crates, broken tiles and thick plastic film. In addition they had office waste, sweepings off the floor and general black bag waste. The solution was to separate out the wood, plastic, and tiles and have this recycled to specialist reprocessors while compacting all remaining waste to landfill.
Landfill Alternatives installed a Jumbo Roll Packer to crush up the pallets and crates. This chews up the wood to small pieces which is then compacted. It allows payloads between 8 and 10 tons in the open top container. This is then collected twice a week and sent to a repressor to convert it back to chipboard. The plastic is segregated using coloured bins at the picking area and then thrown into a LFA 151 baler. This creates bales of 120kg which are then sold to a plastics repressor.
Tiles are thrown into a low height hook lift skip which is taken for road infill. All remaining waste is thrown into a ram compactor which is emptied once a fortnight.
Waste Materials
Wooden Crates
Broken Tiles
Plastic Film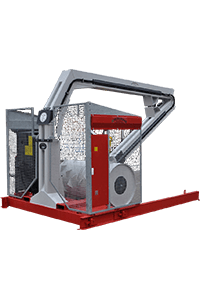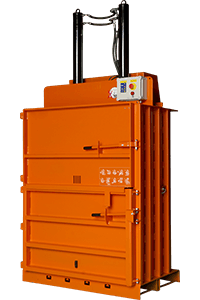 Client Feedback
"This system has really saved us significant money and helped us control high volumes of material. As such the yard is always presentable and we are keeping waste collection vehicle trips into us at a minimum. The final solution supplied by Landfill Alternatives works well and has been able to cope with our increasing volume." Dave Oliver, Warehouse Manager
More Questions Than Answers?
We appreciate that our comprehensive range of machinery can sometimes make it difficult to find the right machine to suit your requirements.
Our Product Finder tool makes it easy to find the perfect Baler, Crusher or Compactor to satisfy your business requirements.
Show Me
Request a callback
Prefer to speak to us in person? Then leave your details below and a member of the team will be in touch shortly.
Mon - Fri: 9am - 5pm
Sat - Sun: Closed