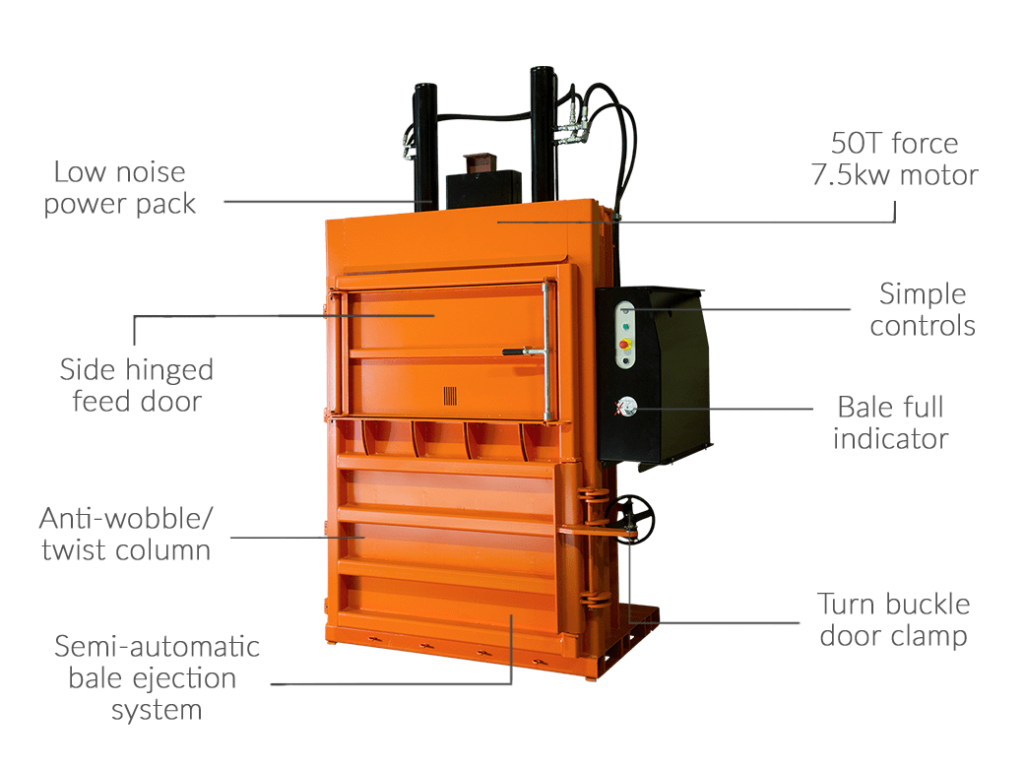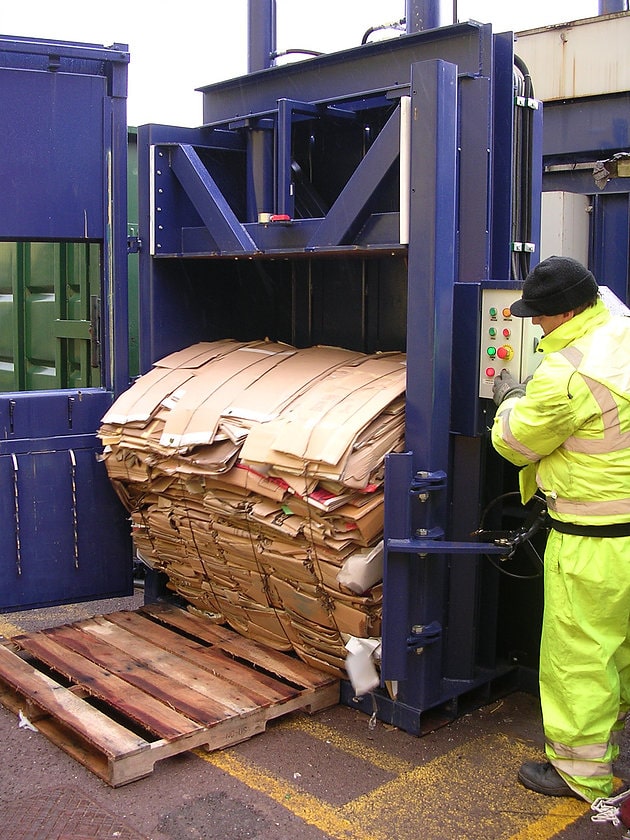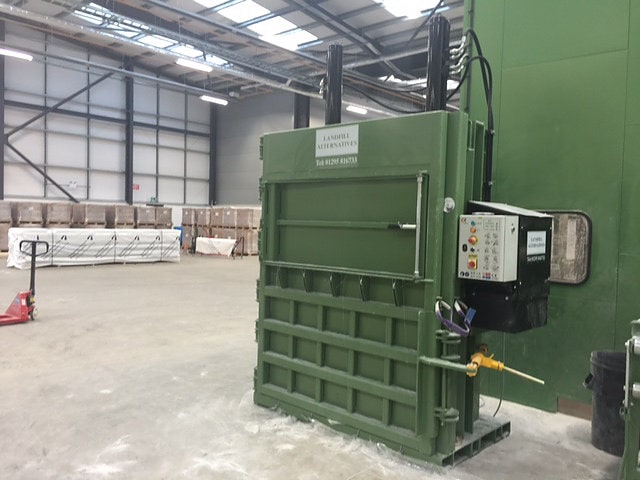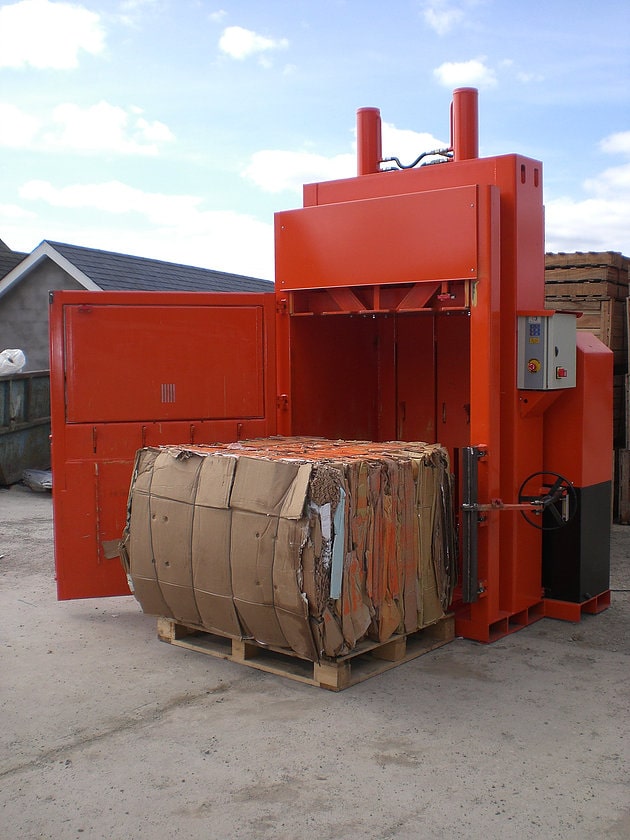 LFA 500 Vertical Baler
Description
The LFA 500 is a large range vertical baler that creates bales up to 450kgs in weight (mill size). This baler has an auto eject feature, the operator presses two buttons on the control panel and the bales roll out of the baler. Bales are often tied with 4 lengths of baling wire but it can take strapping as well.
It is an ideal machine for large quantities of material. The most common types of materials baled are cardboard, plastic film and paper but it can also bale other materials. In the mill size bale format, you typically receive better rebates for material.
Bale Measurements
Weight (Cardboard)
~0-500kg
Weight (Plastic)
~0-520kg
This creates a Mill Size bale that generates maximum rebate
LFA 500 Vertical Baler Brochure
Interested in learning more about the LFA 500 Vertical Baler? Leave your details below to get an instant free copy of our brochure.
Benefits of Baling
Reduce carbon footprint and comply with ISO 14001

To reduce storage space required for bulky waste

Reduce disposal costs and receive maximum income on the baled material

To lead to a tidier work environment which improves health and safety

To reduce the need to flat pack/break down material

To save on labour from reduced material handling
Product Details
Product Dimensions
Overall Width
1890mm
Overall Height
3070mm
Overall Depth
1100mm
Overall Weight
~1900kg
Feed Opening Width
1185mm
Feed Opening Height
680mm
Technical Specification
Compaction Force
50T
Cycle Time
55 seconds
Noise Level
85dBA
Motor
7.5kW
Electricity Supply
3 phase, 415V, 50Hz
The baler can be specified with a vandal proof cover over the controls and a lockable feed door. It can also be used as a can/drum crusher by inserting one our can crusher tables. The compaction cylinder can be dropped to get it through areas with restricted access. For further customisation, contact us and we will try to meet all requirements.
Typically, the minimum amount of recyclable material per week to gain a cost saving would be either:
1100ltr wheelie bin(s) – Four DMR (Dry mixed recyclables) or three GW (General waste)
FEL (Front end loader) skip(s) – One DMR or ½ of one GW
REL (Rear end loader) skip(s) – Half of one DMR or ¼ of one GW
Ro-Ro (Roll on – roll off) skip(s) – One DMR or ½ of one GW
Once baled, the rebate received for the bales would typically be over £70 per ton depending on the material and quantity stored.
Free Delivery
Free training, installation and delivery is offered nationwide
14 day Free Trial
We offer a free 14 day trial for all Vertical Balers and Crushers
More Questions Than Answers?
We appreciate that our comprehensive range of machinery can sometimes make it difficult to find the right machine to suit your requirements.
Our Product Finder tool makes it easy to find the perfect Baler, Crusher or Compactor to satisfy your business requirements.
Show Me
Request a Callback
Prefer to speak to us in person? Then leave your details below and a member of the team will be in touch shortly.
Mon - Fri: 9am - 5pm
Sat - Sun: Closed