R.R DONNELLEY
Situation
R.R Donnelley produces letters and forms for the high street banks. It is a market with high quality expectations and short deadlines. R.R Donnelley decided that they needed to strive for a 'recycle-all' policy to reduce costs and to be more environmentally friendly.
Landfill Alternatives were invited to discuss waste management options and handling solutions. In this consultation process, it was discovered that 70% of their current waste was cardboard, with plastic film and paper also making up a significant volume.
The solution finally adopted from Landfill Alternatives was to install an LFA 500 mill size baler. This would convert the cardboard into 500kg bales which could be sold to cardboard merchants.
At the same time a fleet of stuff frames were spread about the site in strategic positions to capture all the plastic film and 20 office towers were put into the offices to capture all paper. The paper and plastic are stored in a room until sufficient has been collected to process through the baler. This means that the baler processes three streams of material.
Waste Materials
Cardboard
Plastic Film
Paper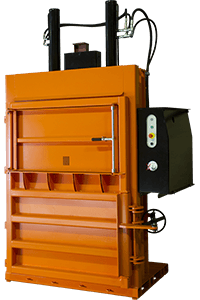 Client Feedback
"The baler has been outstanding and the solution really works! The staff took to the system easier than we imagined and it has improved operations. The waste disposal costs for the left over rubbish is 20% of the previous year's cost and the income for cardboard, paper and plastic covers these waste costs. It has certainly been a project we are glad to have introduced."
More Questions Than Answers?
We appreciate that our comprehensive range of machinery can sometimes make it difficult to find the right machine to suit your requirements.
Our Product Finder tool makes it easy to find the perfect Baler, Crusher or Compactor to satisfy your business requirements.
Show Me
Request a callback
Prefer to speak to us in person? Then leave your details below and a member of the team will be in touch shortly.
Mon - Fri: 9am - 5pm
Sat - Sun: Closed