Retail Waste Management
Tailored waste management and recycling solutions for retailers
Learn About
Waste Management for Retail
The last couple of years have proven incredibly challenging for all retailers from corner shops to high street stores.
We have all seen the economic impact on retailers, both from the ongoing pandemic and the subsequent changes in consumer behaviour. With an ever demanding consumer, and growing costs across the board, keeping on top of waste disposal can make a huge difference to your bottom line.
Waste in the retail industry can take a variety of forms, much of which is recyclable materials. Excessive packaging such as corrugated cardboard and shrink wrap can all be efficiently compacted and recycled – removing this bulky waste from bins, skips and stock rooms.
No matter how much waste your store produces we can implement a tailored solution that fits your exact requirements.  Helping you reduce your environmental impact, and save money at the same time.
Discover how much your business could save by arranging a free, no-obligation on-site audit.

Quiet Machinery
Discreet machinery that won't disturb customers.
Generate Revenue
At certain volumes recyclable material can generate a source of income from rebates.
Keep Bins & Skips Clear
Reduce spiralling waste disposal costs.
Minimise Environmental Impact
Diverting waste from landfill minimises your business's impact on the environment.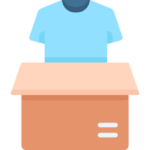 Recycle Retail Packaging
Compact and recycle cardboard & plastic packaging.
Our best machines for improving waste management within the retail sector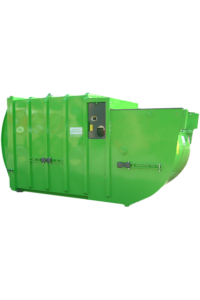 Medium Portable Compactor
LFA MPB 10 – Portable Compactor
Perfect for high volumes of mixed waste.
Product Description
The MPB 10 is our standard chain lift portable compactor that can hold up to 4 tons of general waste once full. It is the size of a car park space and is the perfect option for medium amounts of waste.
Suitable For
Low value mixed waste
Wet waste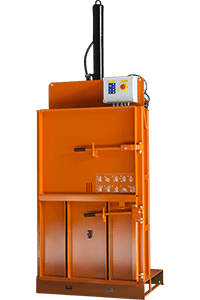 Small Vertical Baler
LFA 51 – Small Baler
Perfect for small volumes of cardboard, plastic, and paper.
Product Description
The LFA 51 is our most popular small vertical baler and is an ideal machine for small amounts of material.
Suitable For
Plastic Film
Cardboard
Dry Waste
Paper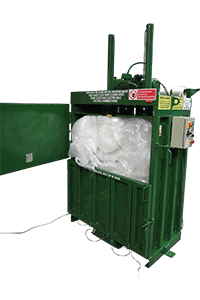 Vertical Baler
LFA 151HD – Medium Baler
Perfect for medium volumes of cardboard & plastic
Product Description
The LFA 151 HD is our heavy-duty midrange Baler that creates bales up to 180kgs in weight. It is an ideal machine for small/medium quantities of cardboard and plastic film.
Suitable For
Plastic Film
Cardboard
Dry Waste
Paper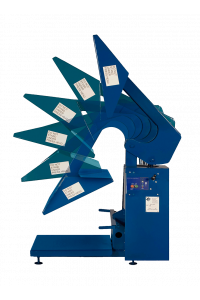 In Bin Compactor
LFA IBC 660/1100L – In Bin Compactor
Perfect for compacting bin waste.
Product Description
Crushes directly into your 1100Ltr wheelie bin maximising the amount of waste you can get in your bin by up to 3:1.
Arrange a free, no-obligation audit for your retail business
Over the past 20 years, we've worked with countless retail stores to help minimise their impact on the environment. We understand that it's all too easy to let plastic packaging, and discarded boxes pile up in stock rooms and clog bins.
That's why we work closely with your business to devise the right waste management solution for your exact needs. We have a range of machinery of all sizes, which can be installed inside and out.
Many retailers realise great efficiency savings from installing a Baler directly in the stock room where the majority of waste is created.
If you don't know where to start then don't worry. We offer a completely free, no-obligation site audit.  A member of our experienced team will visit your retail store and discuss your individual needs. Once we have a thorough understanding of your requirements we'll provide you with a detailed plan of action to take, along with cost comparisons and quotations.
To arrange a free audit, fill out this short form. Alternatively, give us a call to speak to a member of our expert team on 01295 816 733.
Case Study
One retailer that has benefited greatly from the expert waste management solution provided by LFA is Paperchase.
"With thanks to Landfill Alternatives' advice, we have a simple and cost effective improvement."

– Nigel Parker, Warehouse Manager
More Questions Than Answers?
We appreciate that our comprehensive range of machinery can sometimes make it difficult to find the right machine to suit your requirements.
Our Product Finder tool makes it easy to find the perfect Baler, Crusher or Compactor to satisfy your business requirements.
Product Finder
Request a Callback
Prefer to speak to us in person? Then leave your details below and a member of the team will be in touch shortly.
Mon - Fri: 9am - 5pm
Sat - Sun: Closed