AMBERLEY ADHESIVE LABELS
Situation
By using the fully sealed, APB20 portable waste compactor they have saved in the region of £800 a month. This has been done by achieving a payload of 12 tons in the compactor, which has reduced their average ten front-end loader skip lifts a month down to only once a month.
Landfill Alternatives introduced them to the concept of compacting waste, thus saving money as well as helping to cut waste handling time on site.
The APB20 has a large feed aperture which enables forklift tipping devices to be emptied straight into the compactor with ease. It can be continually fed, thus saving the forklift operator's time. As it is fully sealed with a lockable cover over the feed aperture, the problems of waste being blown about the site and the public using it, have been eliminated.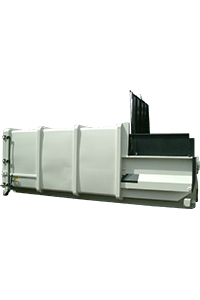 Client Feedback
"I would have no hesitation in endorsing Landfill Alternatives and the solution that has been installed. The initial estimation of savings at £500 per month was on the conservative side. We have been delighted with the £800 savings per month over the past five months." Dave Henstridge, Director
More Questions Than Answers?
We appreciate that our comprehensive range of machinery can sometimes make it difficult to find the right machine to suit your requirements.
Our Product Finder tool makes it easy to find the perfect Baler, Crusher or Compactor to satisfy your business requirements.
Show Me
Request a callback
Prefer to speak to us in person? Then leave your details below and a member of the team will be in touch shortly.
Mon - Fri: 9am - 5pm
Sat - Sun: Closed