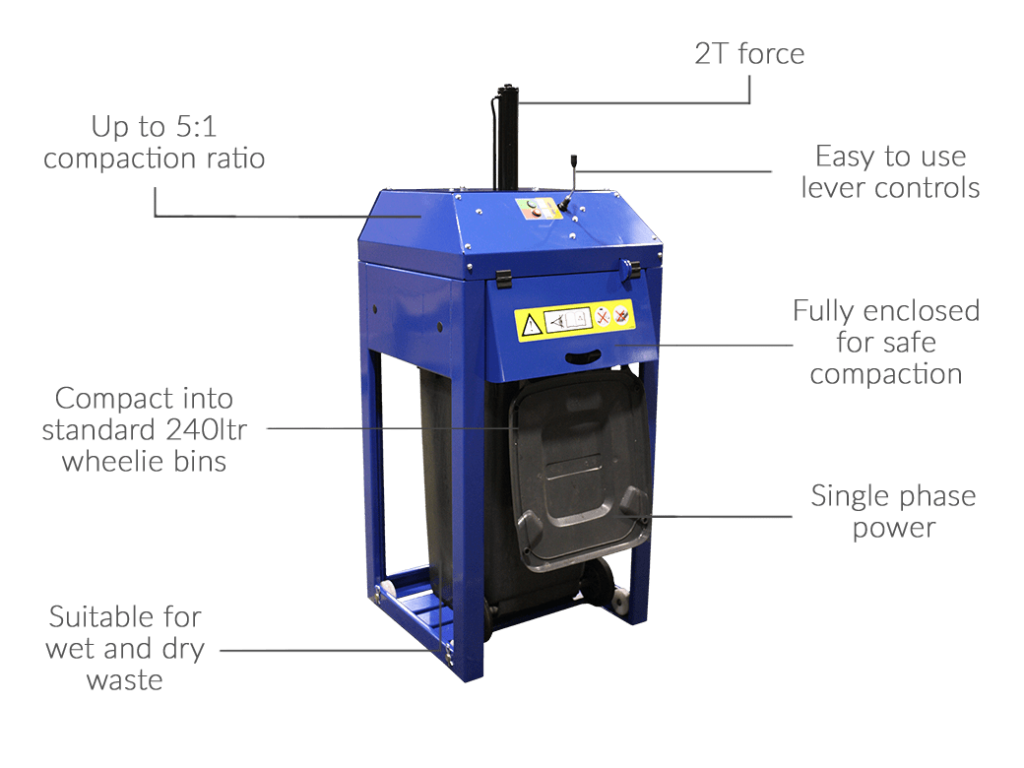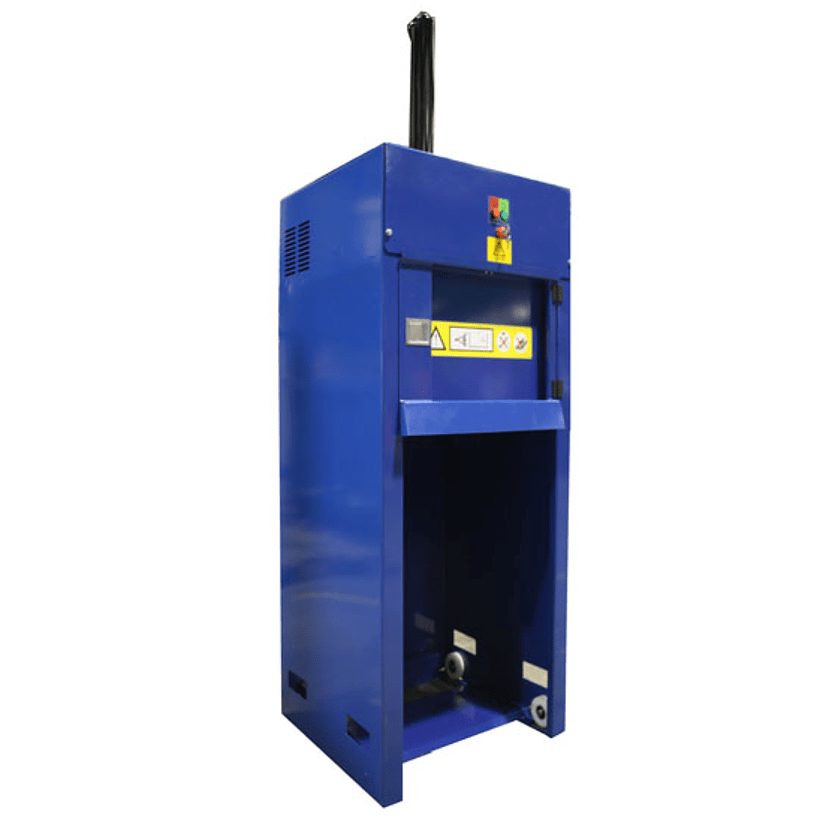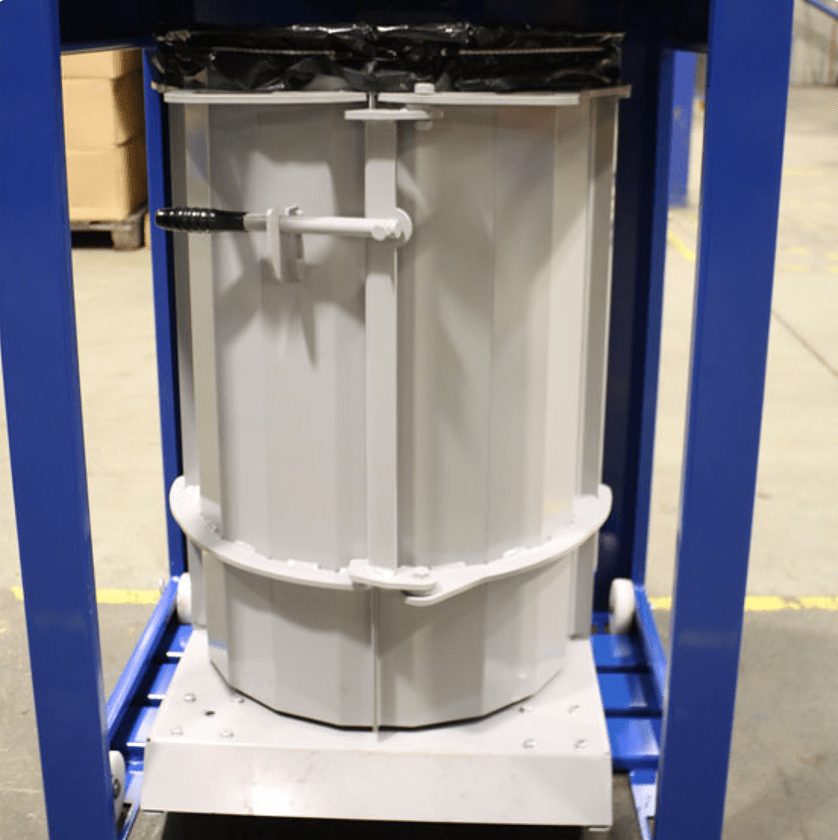 LFA IBC 240L – In Bin Compactor
Description
The LFA IBC 240L is our in-bin compactor built to compact waste into 240 litre wheelie bins. Due to is small size, it is often used in tight yards in the hospitality and medical industry. Its 2-tonne compaction force maximises the amount of waste in bins by up to 5:1 and due to its versatility, it can be used on a variety of different waste streams being wet, dry, recyclable or general waste. Bins are fully enclosed inside the machine making it safe and simple for all users.
Product Details
Product Dimensions
Overall Width
780mm
Overall Height
2350mm
Overall Depth
780mm
Overall Weight
~250kg
Technical Specification
Compaction Force
2T
Motor
1.5kW
Cycle Time
20 Seconds
Compaction Ratio
< 5:1
Noise Level
70dB
Electricity Supply
Single Phase, 220-230V, 13A
An optional extra of a drum insert is available for compacting into a bag. For further customisation, contact us and we will try to meet all requirements.
Typically, the minimum amount of waste per week to gain a cost saving would be:
* 240ltr wheelie bin(s) – Four DMR (Dry mixed recyclables) or Three GW (General waste)
Features

E-stops
Small footprint
Interlocked feed opening door
Simple, easy to operate controls
Hydraulic pack separate from waste
Rated IP65 so safe to be sited inside or outside

 

Benefits

Helps prevent fly tipping
Easy for users to operate
Keeps the yard much tidier
Reduces waste disposal costs
Reduces contractor traffic on site
More environmentally friendly
Can compact multiple waste streams
No longer being charged for air voids in bins
Reduces carbon footprint and complies with ISO 14001
The LFA IBC 240L is very easy to use. Open the feed door and wheel a 240-litre bin inside. Feed waste into the bin and close the safety interlocked door. Hold the lever down to compact the waste into the bin. Once fully compacted, push the lever up to bring the compaction plate back to its resting position. Continue this until the bin is full. Open the feed door and replace the bin with a different bin.
LFA IBC 240L – In Bin Compactor Brochure
Interested in learning more about the LFA IBC 240L – In Bin Compactor? Leave your details below to get an instant free copy of our brochure.
Benefits of Compacting
To reduce waste disposal costs

To keep the yard much tidier – no mess or leakage

To gain a rebate of recyclable material

To prevent fly tipping

To have less contractor traffic on site

To be more environmentally friendly
More Questions Than Answers?
We appreciate that our comprehensive range of machinery can sometimes make it difficult to find the right machine to suit your requirements.
Our Product Finder tool makes it easy to find the perfect Baler, Crusher or Compactor to satisfy your business requirements.
Show Me
Request a callback
Prefer to speak to us in person? Then leave your details below and a member of the team will be in touch shortly.
Mon - Fri: 9am - 5pm
Sat - Sun: Closed