NATIONWIDE WINDOWS
Situation
Recycling helps Nationwide Windows achieve ISO 14001. Nationwide Windows has been accredited to ISO 14001 The ISO 14001 Environmental Management Standard recognises a company's environmental processes and impact. It forms part of Nationwide Windows existing environmental policy and commitment to on-going improvement of its operation's production efficiency and sustainability.
As part of the review, Nationwide Windows invested in a LFA 51 D twin chamber baler to ensure none of their recyclable cardboard and polythene packaging waste ended up in landfill. Cardboard is put into one chamber while the plastic from the profiles and from around boxes' etc is placed into the second chamber.
Industry
Window Installation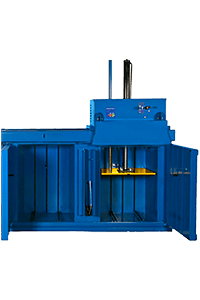 Client Feedback
"The benefits of pursuing ISO 14001 speak for themselves in terms of reducing energy consumption, waste and ultimately running costs, making better use of resources and raw materials makes both good environment and business sense for all. We've recently undergone a comprehensive environmental review of the resources we use, from pollution prevention, waste management and recycling. We've been extremely impressed with the performance of this compact machine. Its compaction force is incredible and we're now receiving revenue for materials we were previously paying to have removed from our site." Chris Costall, Health, Safety and Environmental Manager
More Questions Than Answers?
We appreciate that our comprehensive range of machinery can sometimes make it difficult to find the right machine to suit your requirements.
Our Product Finder tool makes it easy to find the perfect Baler, Crusher or Compactor to satisfy your business requirements.
Show Me
Request a callback
Prefer to speak to us in person? Then leave your details below and a member of the team will be in touch shortly.
Mon - Fri: 9am - 5pm
Sat - Sun: Closed