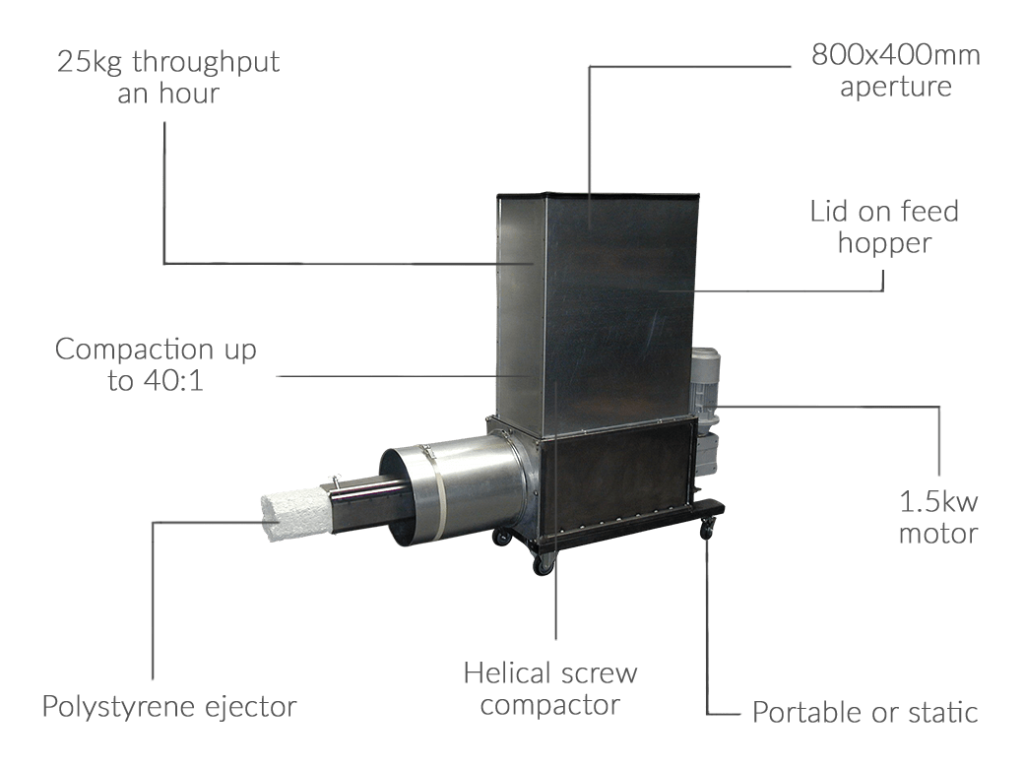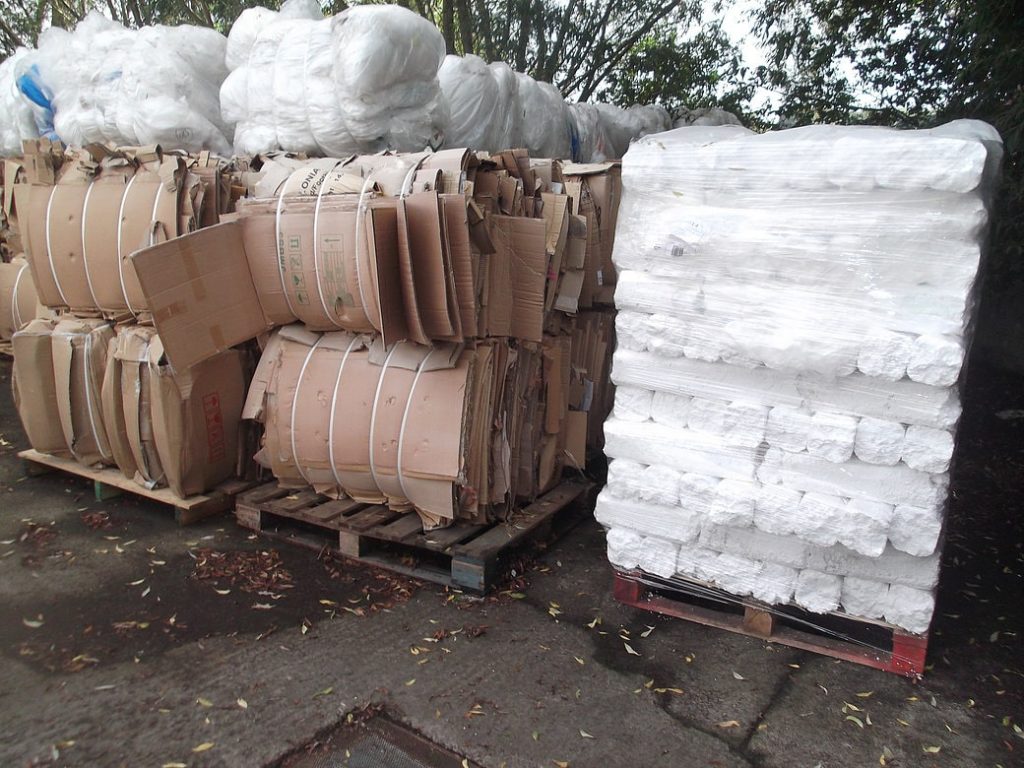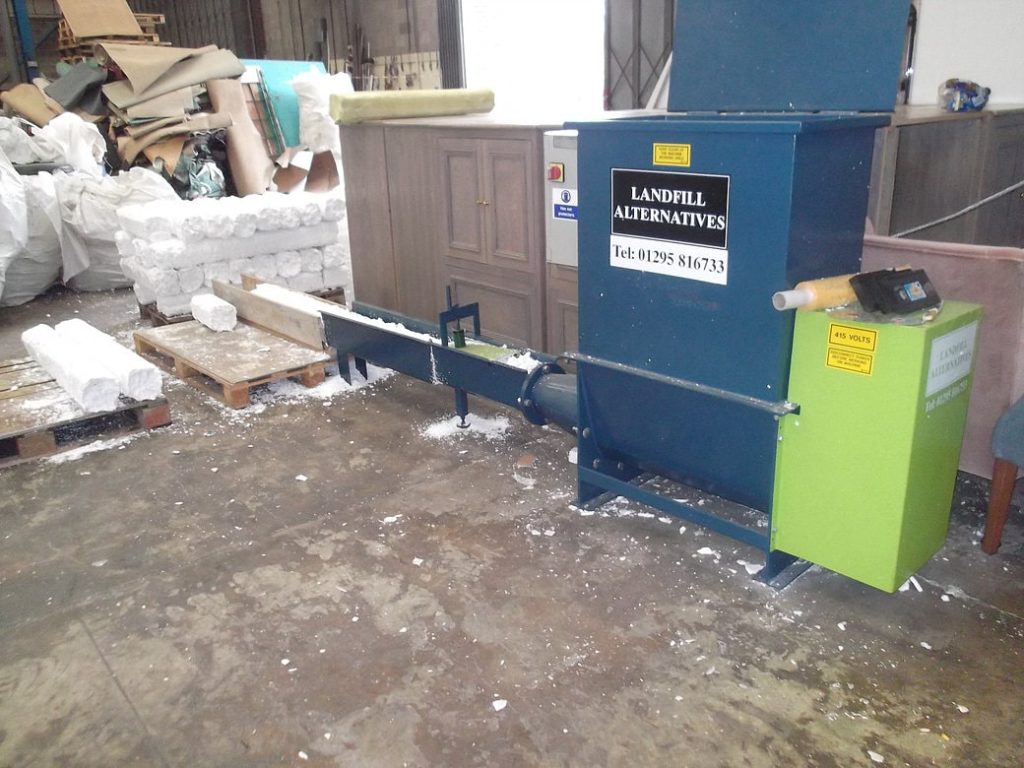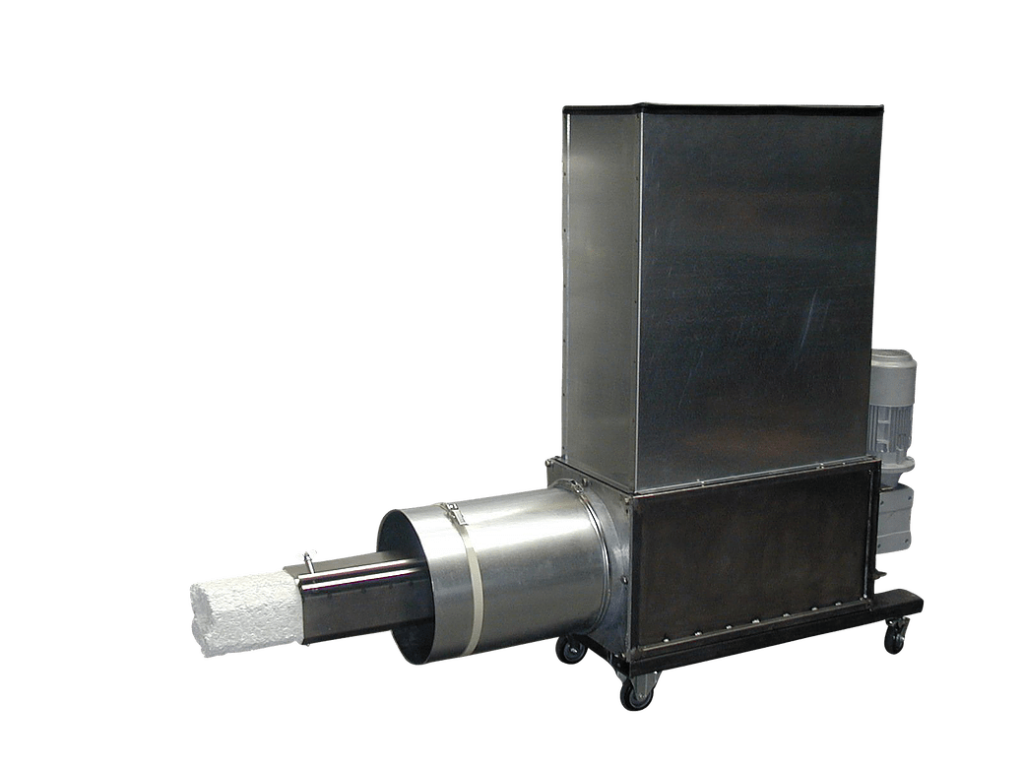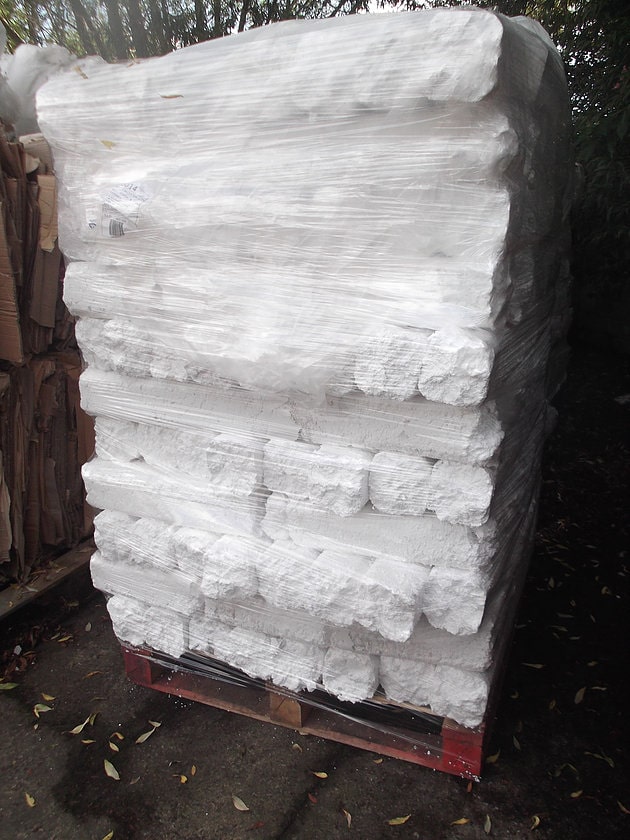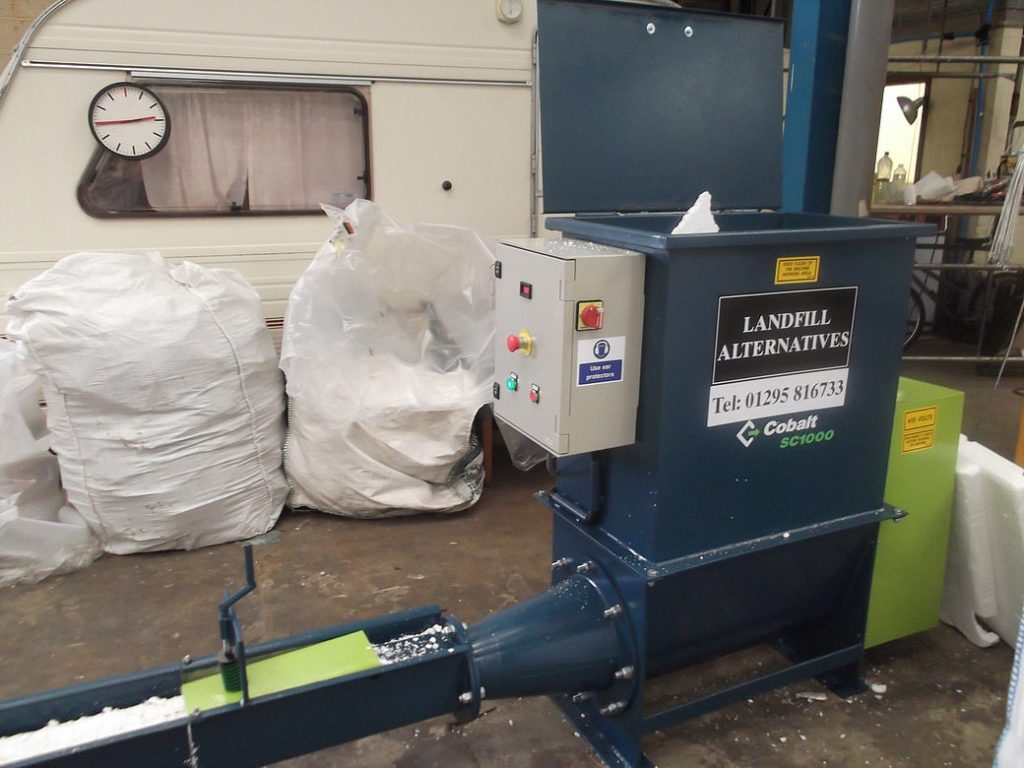 LFA PD 1000 (Polystyrene Densifier – Small)
Description
The LFA PD 1000 is the smallest polystyrene densifier in the range. It is an ideal machine for small quantities of polystyrene due to its size. The LFA PD 1000 is a robust, low maintenance machine achieving high compaction ratios with dry polystyrene. The straight forward operation of this machine allows it to be loaded as the waste is produced. The LFA PD 1000 is the smallest densifier in the range which has a throughput of 25kgs per hour.
LFA PD 1000 (Polystyrene Densifier – Small) Brochure
Interested in learning more about the LFA PD 1000 (Polystyrene Densifier – Small)? Leave your details below to get an instant free copy of our brochure.
Benefits of Specialist Equipment
To reduce disposal costs

To have less contractor traffic on site

To reduce carbon footprint and comply with ISO 14001

To save on labour from reduced material handling

To lead to a tidier work environment which improves health and safety

To reduce storage space
Product Details
Product Dimensions
Overall Width
2950mm
Overall Height
1750mm
Overall Depth
500mm
Feed Opening Width
750mm
Feed Opening Depth
340mm
Technical Specification
MOTOR
1.5kW
THROUGHPUT
25Kg/h
ELECTRICITY SUPPLY
3 phase, 16A
Block Measurements
BLOCK WIDTH
≤ ∞
BLOCK HEIGHT
130mm
BLOCK DEPTH
130mm
More Questions Than Answers?
We appreciate that our comprehensive range of machinery can sometimes make it difficult to find the right machine to suit your requirements.
Our Product Finder tool makes it easy to find the perfect Baler, Crusher or Compactor to satisfy your business requirements.
Show Me
Request a Callback
Prefer to speak to us in person? Then leave your details below and a member of the team will be in touch shortly.
Mon - Fri: 9am - 5pm
Sat - Sun: Closed