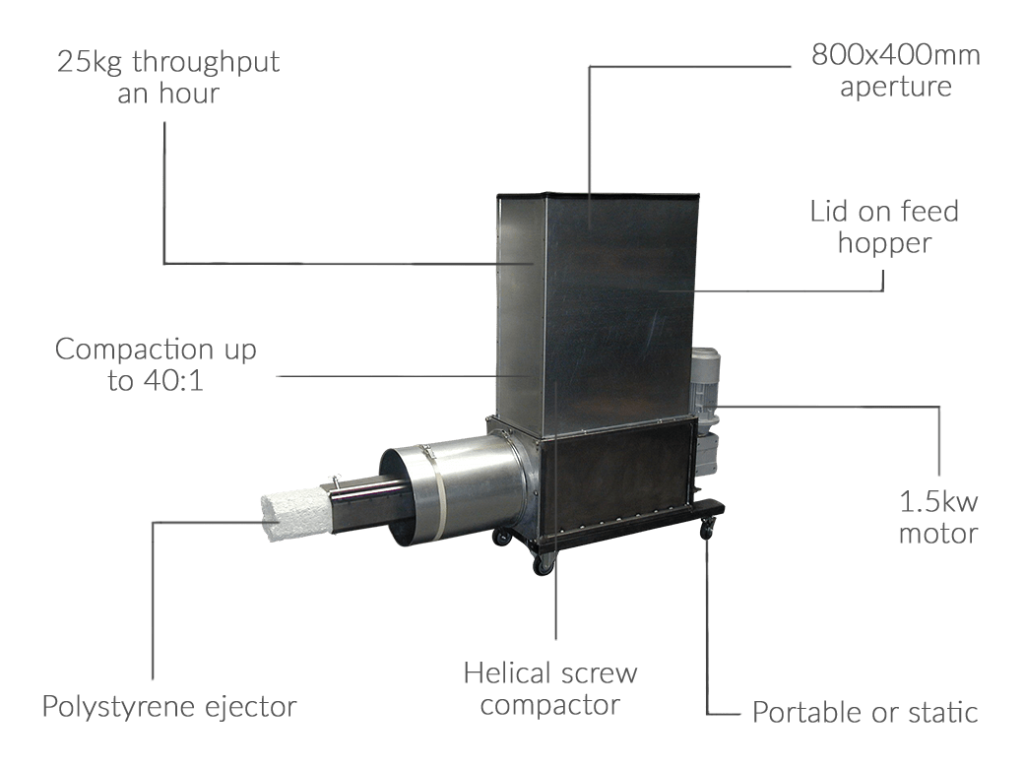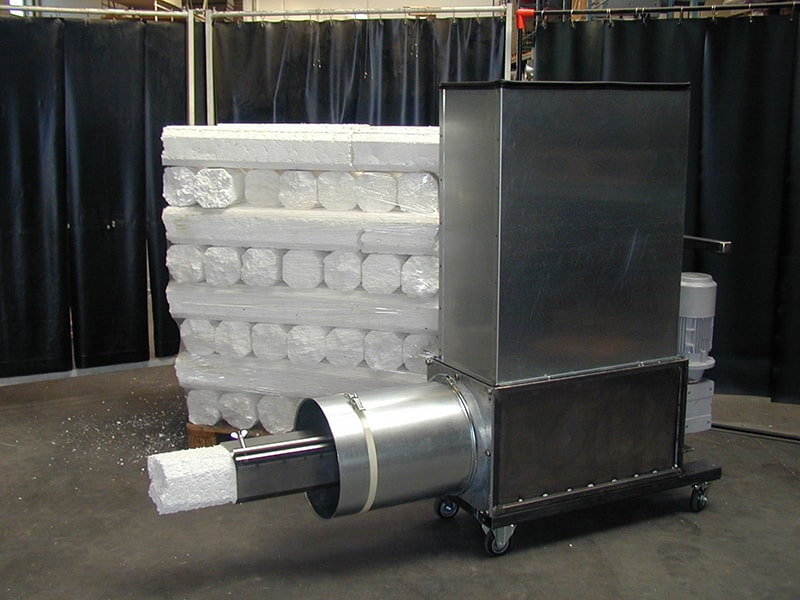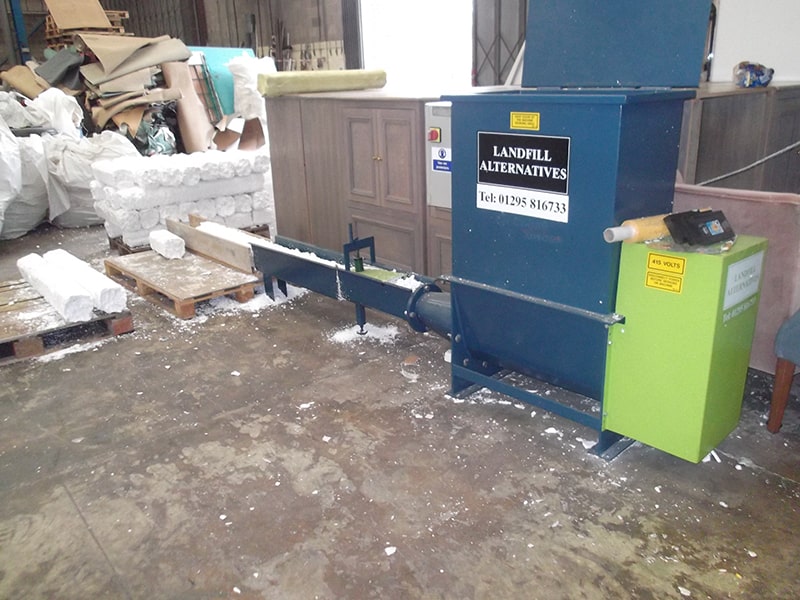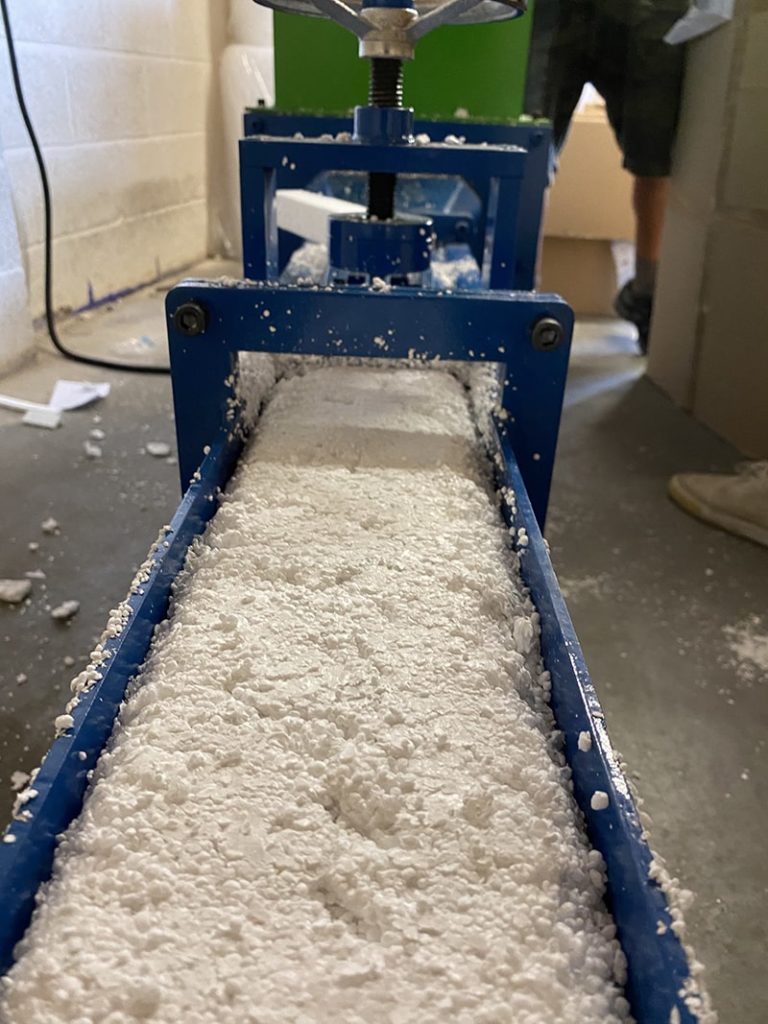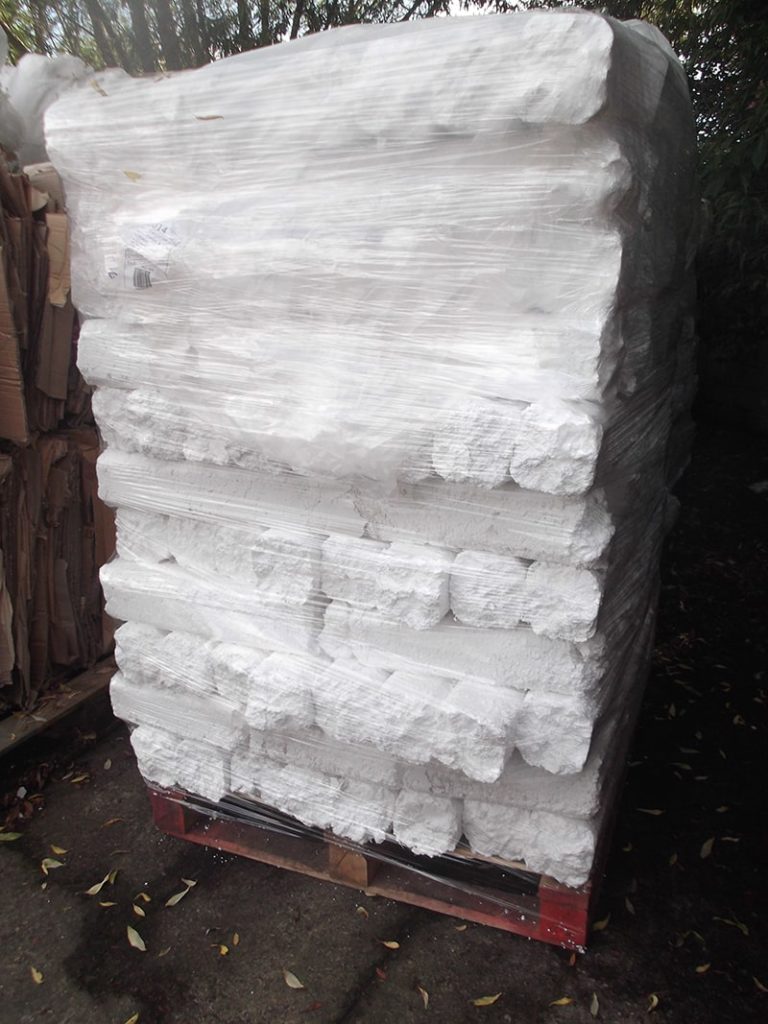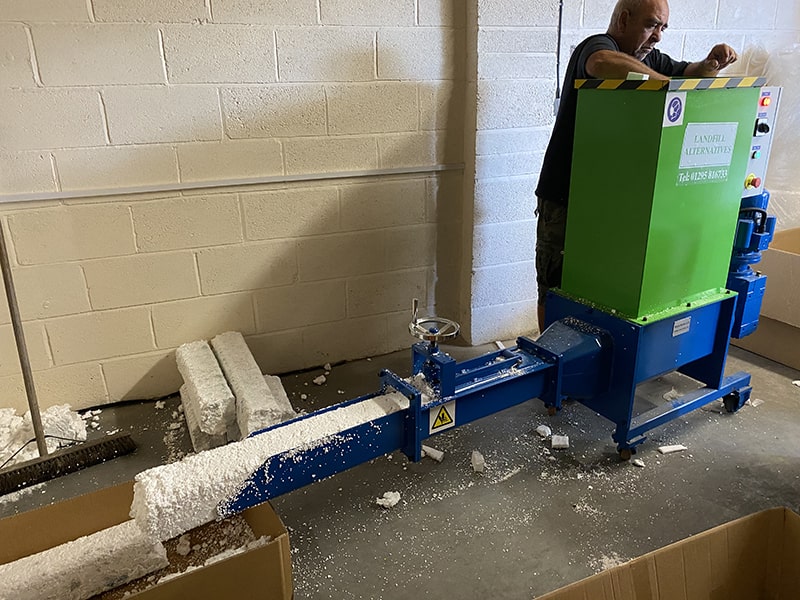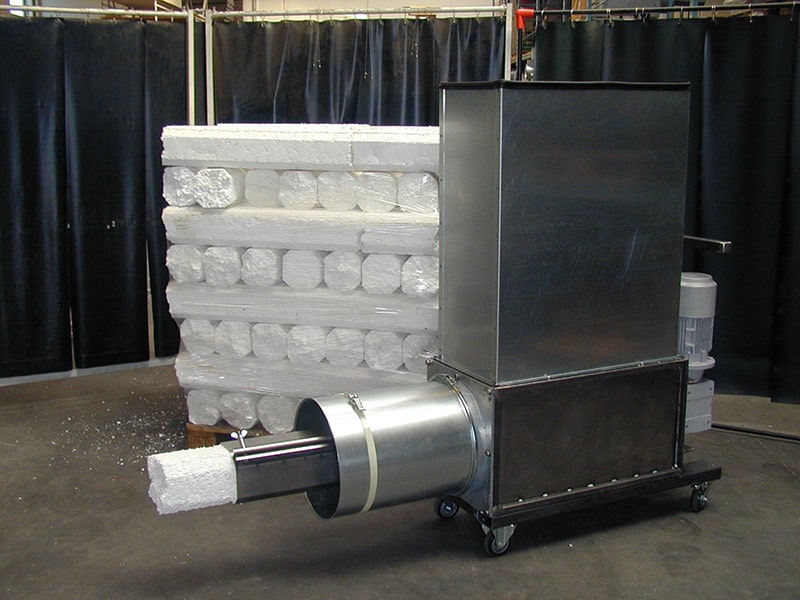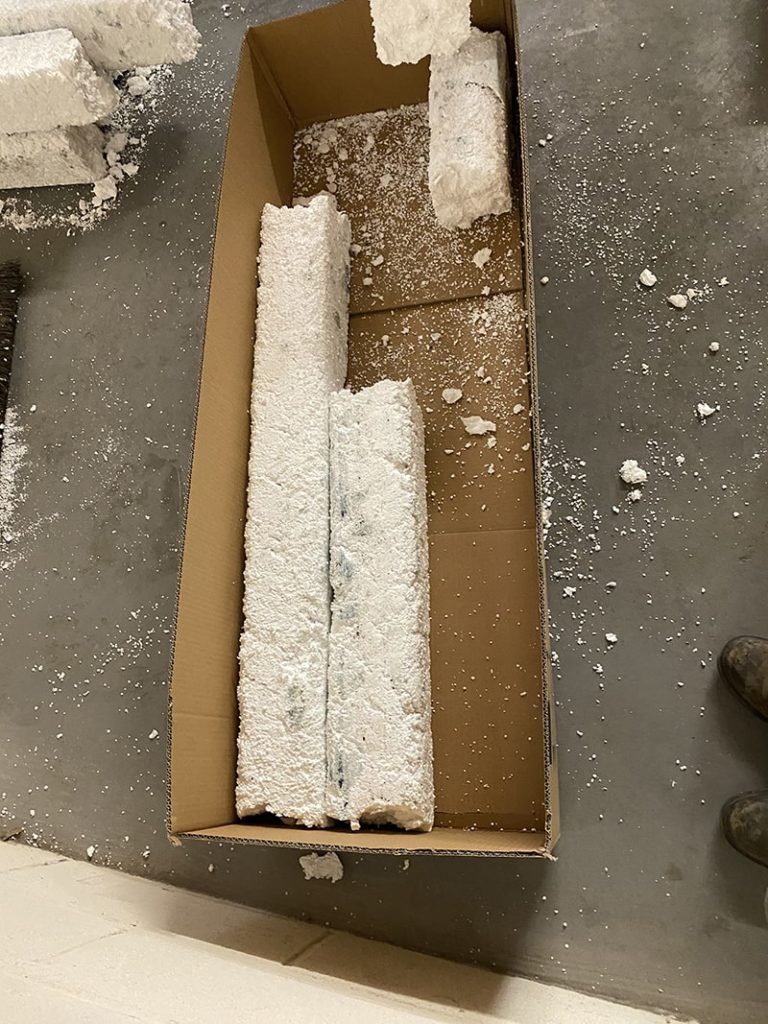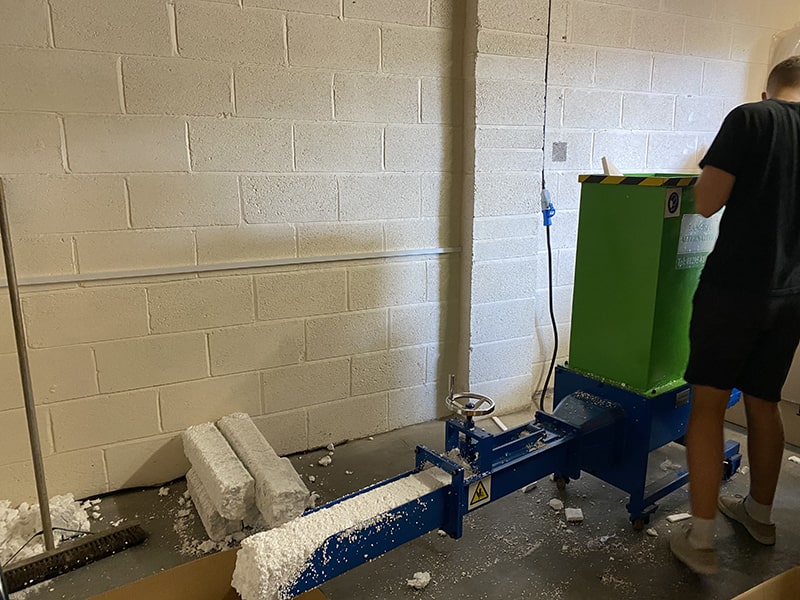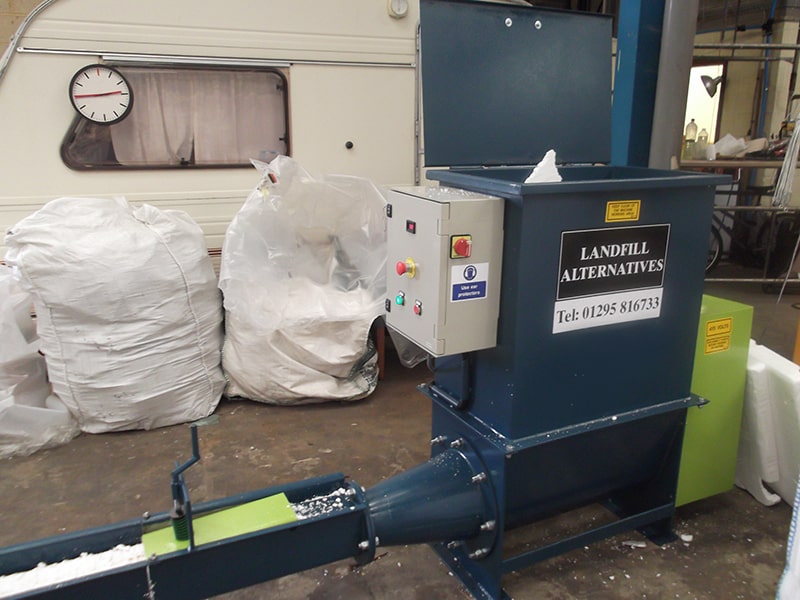 LFA PD 1000 – Small Polystyrene Densifier
Description
The LFA PD 1000 is our small polystyrene densifier that chews up EPS and screw compacts it into an extremely dense block which is then easy to store and recycle. The LFA PD 1000 is ideal for small quantities and size of material and has a straightforward operation meaning material can be loaded continuously as the waste is produced. Due to its 1.5kW motor, it is able to process up to 25kg of polystyrene an hour compacting it down at a ratio of 40:1 into an extra dense 130x130mm block.
Product Details
Product Dimensions
Overall Width
2950mm
Overall Height
1750mm
Overall Depth
500mm
Feed Opening Width
750mm
Feed Opening Depth
340mm
Loading Height
1350mm
Technical Specification
Motor
1.5kW
Throughput Per Hour
< 25kg
Hopper Volume
.25m³
Block Size
130 x 130mm
Block Length
∞
Electricity Supply
3 Phase, 415V, 16A
Features
E-stops
Small footprint
Straight hopper
Manual reverse
Pre crush screw
Ejection channel
Screw compactor
Manual channel adjuster
Simple, easy to operate controls
Benefits
Continuous feed
Low maintenance
Extremely large 40:1 compaction ratio
Reduces quantity of bins/skips required on site
Reduces storage space required for bulky waste
Reduces carbon footprint and complies with ISO 14001
Reduces disposal costs and able to generate an income for material
Leads to a tidier working environment which improves health and safety
The LFA PD 1000 is very easy to use.
When first using the machine, the operator loosens the channel adjuster slightly to allow material to easily eject. They then press the green button to 'go' and start feeding the hopper with EPS. The pre crush screw starts chewing the material up and pushes it into the screw compactor chamber which compacts the polystyrene into the ejection channel. When the EPS starts ejecting past the channel adjuster, the operator slowly tightens the adjuster to start building up resistance until a solid block is being created. The operator can now continually feed the hopper creating blocks at their desired length.
Block Measurements
Height
130mm
Width
130mm
Length
≤ ∞
LFA PD 1000 – Small Polystyrene Densifier Brochure
Interested in learning more about the LFA PD 1000 – Small Polystyrene Densifier? Leave your details below to get an instant free copy of our brochure.
Benefits of Specialist Equipment
To reduce disposal costs

To have less contractor traffic on site

To reduce carbon footprint and comply with ISO 14001

To save on labour from reduced material handling

To lead to a tidier work environment which improves health and safety

To reduce storage space
More Questions Than Answers?
We appreciate that our comprehensive range of machinery can sometimes make it difficult to find the right machine to suit your requirements.
Our Product Finder tool makes it easy to find the perfect Baler, Crusher or Compactor to satisfy your business requirements.
Show Me
Request a callback
Prefer to speak to us in person? Then leave your details below and a member of the team will be in touch shortly.
Mon - Fri: 9am - 5pm
Sat - Sun: Closed