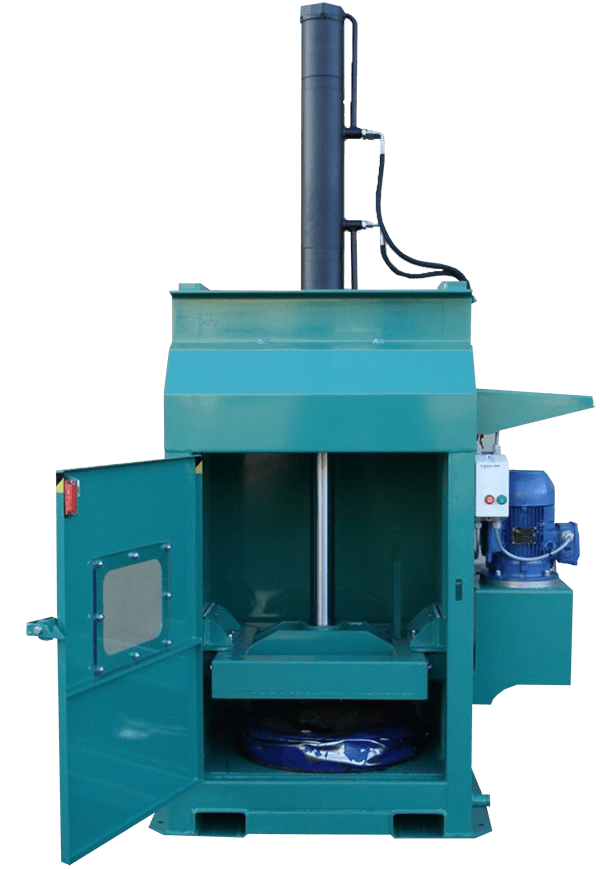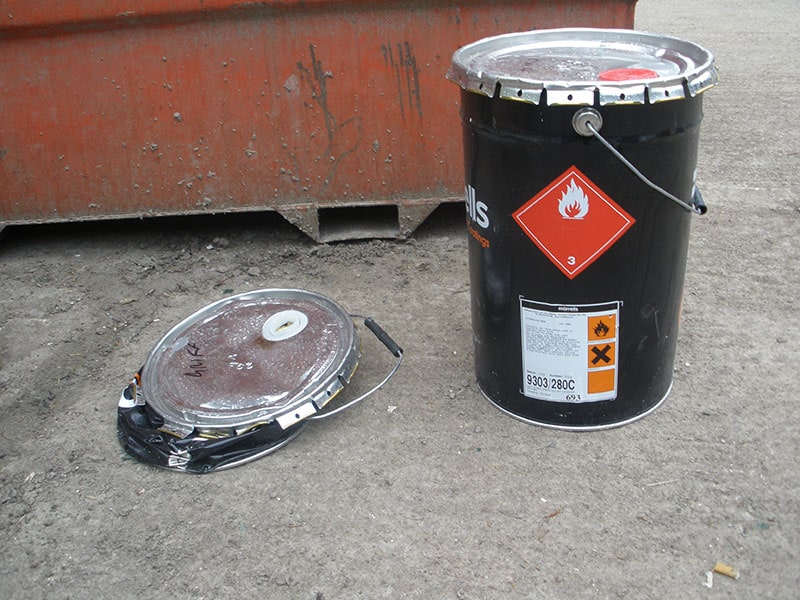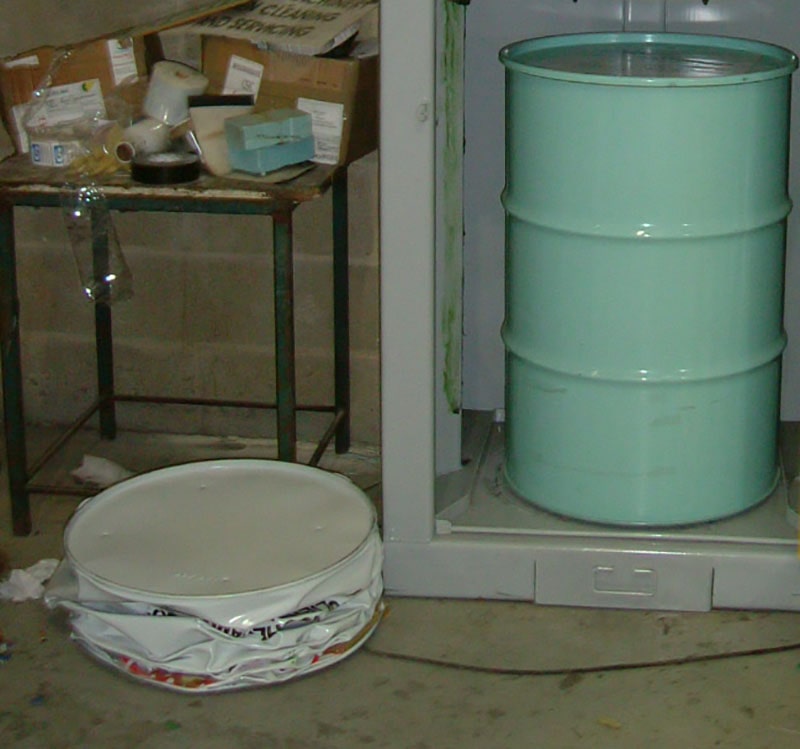 LFA DC ATEX – Drum Crusher
Description
The LFA DC ATEX is a fully automatic hydraulic machine that crushes drums up to 205 litres (1080mm high). The large 20 tonne force is able to crush drums by as much as 80% saving space and disposal costs. With a fast cycle time of 35 seconds, it will quickly crush the drums making it capable of processing 100 drums per hour. As the LFA DC ATEX has an IP rating of 65 it can withstand all forms of weather so it can be sited inside or outside. In addition to this the drum crusher is ATEX rated meaning that the machine is suitable to crush drums that have had flammable/explosive materials in them or positioned in an explosive environment.
h􏰁p:/www.hse.gov.uk/fireandexplosion/atex.htm
Product Details
Product Dimensions
Overall Width
1450mm
Overall Height
2850mm
Overall Depth
910mm
Overall Weight
~900kg
Technical Specification
Compaction Force
20T
Motor
5.5kW
Cycle Time
35 Seconds
Electricity Supply
3 Phase, 415V, 32A
Features
ATEX rated
Small footprint
Automatic cycle
Hydraulic cylinder
Inspection window
Aggressive ram plate
Safety interlocked door
20 tonne compaction force
Rated IP65 so safe to be sited inside or out
Benefits
Makes staff safe
Reduces disposal costs
Reduces drum volume by up to 5:1
Waste takes up less space in skips/bins
Complies with UK rules and regulations
Reduces carbon footprint and complies with ISO 14001
The LFA DC ATEX is very easy to use. It only takes 35 seconds for a full compaction cycle.
Open the feed door and place a drum inside. Close the door and latch it shut. Press the green 'go' button and the LFA DC ATEX will run a full compaction cycle. If the door is opened during the compaction cycle, the machine will power off for safety purposes. When the cycle is complete, open the feed door and exchange drums.
As simple as that! It probably takes longer to read the operation than to implement it. As part of the package, one of our trusty engineers will come to site and show the team how to do this in person. Training certification can be supplied if required.
*Note – Refurbished models may vary in its operation slightly, but the principle will remain very similar.
LFA DC ATEX – Drum Crusher Brochure
Interested in learning more about the LFA DC ATEX – Drum Crusher? Leave your details below to get an instant free copy of our brochure.
Benefits of Crushing
To reduce volume by 5:1

To take up less space in your bin/skip

To reduce carbon footprint

To reduce disposal costs
More Questions Than Answers?
We appreciate that our comprehensive range of machinery can sometimes make it difficult to find the right machine to suit your requirements.
Our Product Finder tool makes it easy to find the perfect Baler, Crusher or Compactor to satisfy your business requirements.
Show Me
Request a callback
Prefer to speak to us in person? Then leave your details below and a member of the team will be in touch shortly.
Mon - Fri: 9am - 5pm
Sat - Sun: Closed