NYK Logistics
Situation
Andy Wilson, the operations Manager at NYK Logistics in Mansfield, had a growing problem in that his waste costs were increasing rapidly and legislation was 'encouraging' him to recycle more. Andy spoke with a number of companies but decided to have Landfill Alternatives to supply his waste solutions.
Landfill Alternatives installed a LFA151 mid-range baler positioned centrally in the warehouse, which generates 150kg blocks of cardboard. Cardboard is collected in the warehouse using a mixture of cages and pallets, which is then brought to the baler and fed in. The operation is quick and easy and works remarkably well.
In addition, plastic film, which consists of shrink-wrap, poly wrap/pallet wrap and bubble wrap is captured using other cages. Four cages are saved up and then processed into small bales of plastic.
Separation containers, called towers, are spread through the offices which are close to the desks to help separate paper. These bags of paper are then collected for free. The cardboard and plastic bales are collected all together and a rebate paid.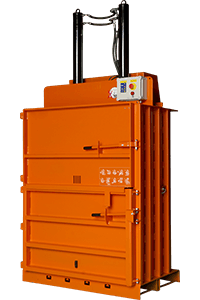 More Questions Than Answers?
We appreciate that our comprehensive range of machinery can sometimes make it difficult to find the right machine to suit your requirements.
Our Product Finder tool makes it easy to find the perfect Baler, Crusher or Compactor to satisfy your business requirements.
Show Me
Request a callback
Prefer to speak to us in person? Then leave your details below and a member of the team will be in touch shortly.
Mon - Fri: 9am - 5pm
Sat - Sun: Closed