Specialist Equipment
If you have a more niche waste in abundance why not see if any of these machines are able to deal with it.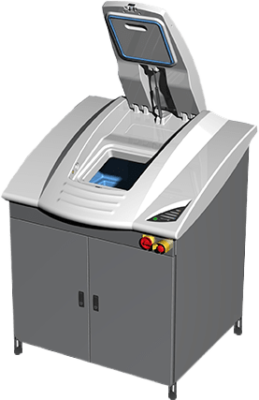 Digesters
A digester is a device that converts food mater to a milky white water. Food is loaded through a top feed hatch. A couple of paddles rotate 3 times a minute to agitate the mix. Enzymes are added every three months and these digest the food similar to our gut. The digester needs a warm water feed, single phase supply and a foul water drain. It is made from stainless steel with a durable plastic top that is easily kept clean. It has a capacity of 180 kg per day.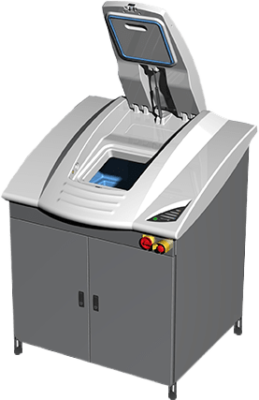 Densifiers
Densifiers are designed to significantly reduce the volume of polystyrene such as sheets that surround white goods and fish boxes. The densifier has a claw set up that reduces the styrene down to smaller pieces. This is then processed by a helical screw against previous material down a tube. The long rectangular bricks can then be stacked on a pallet achieving 150 – 200 kg per pallet. Densifiers work best when they are fed constantly through the day.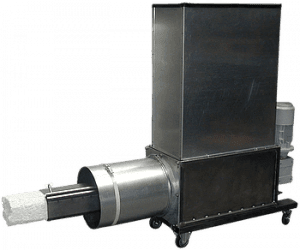 LFA PD 1000 (Polystyrene Densifier – Small)

Learn More

LFA PD 2000 (Polystyrene Densifier – Large)

Learn More
Bin Lifters
Bin Lifters can be specialised to lift all sizes of standard wheelie bins dolav stillages and customer's bespoke 'trucks'. Bin Lifters are either mobile or bolted down with or without a safety cage and built to tip at varying heights and weights to suit the customer's specific application.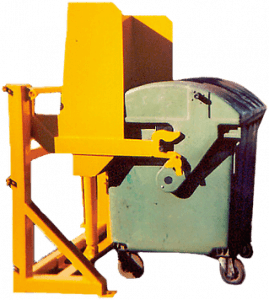 Shredders & Granulators
Shredders are machines which cut your material into lots of small pieces. This is most often used on paper.
Granulators are machines which turn larger pieces of plastic into smaller pellet sizes pieces of plastic which you can then reuse in your process or sell on at a much higher value than in its original format.
We have an extensive range of shredders and granulators which are more bespoke for different situations. The variables include the size and volume of your material, the material itself and how you wish to feed this material into the machine.
Contact us to let us know of your situation so we can recommend the best machine for the job.
More Questions Than Answers?
We appreciate that our comprehensive range of machinery can sometimes make it difficult to find the right machine to suit your requirements.
Our Product Finder tool makes it easy to find the perfect Baler, Crusher or Compactor to satisfy your business requirements.
Show Me
Request a Callback
Prefer to speak to us in person? Then leave your details below and a member of the team will be in touch shortly.
Mon - Fri: 9am - 5pm
Sat - Sun: Closed